Check Out the First Photo Taken With Google Glasses
The tech world has been abuzz ever since Google unveiled its Project Glass, also known as Google Glasses, earlier this month. And while we've seen the glasses in the wild, we're still unsure if they are fully functional. Adding to the mystery today is a photo, taken of Charlie Rose by Google X founded Sebastian Thrun, which apparently was taken with the glasses themselves.
The Verge pulled the photo from Thrun's Google+ page and it's a photo that was apparently taken using Google Glasses using only head gestures.
Yes, the quality of the photo is poor, but that's not the point. The point is to show off the functionality of the glasses, something that has been questioned from the very beginning.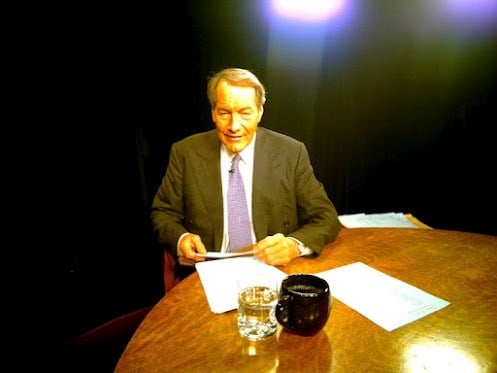 Thrun's demonstration can be seen in a video of his interview with Charlie Rose.
He also goes on to talk about other functionality as well including the ability to write an email with the glasses, just by using his voice.
The Project Glass demo video, which can be seen below, shows off a number of other capabilities of Google Glasses.
Those include:
Checking the weather
Checking a calendar
Receiving and responding to a message
Getting alerts and navigation
Setting reminders
Looking up a friend's location
Taking and sharing a photo
Listening to music
Taking and receiving calls
Video chatting
It's unclear, right now, when Google plans on making these available to consumers. 2012 has been dangled out there but it would be surprising to see them released that early.
As for pricing, the glasses have been rumored to retail for somewhere between $250 and $600.
Google hasn't confirmed pricing or a release date yet, only that the project exists and that it is very real.
Are you impressed by the capabilities of Project Glass?

As an Amazon Associate I earn from qualifying purchases.