Check Out This Gorgeous 4.6-inch iPhone Mockup
Earlier today, we told you about a Reuters report that claimed that Apple's next iPhone, presumably called either iPhone 5 or iPhone, would boast a massive 4.6-inch display. And while we're extremely skeptical at this point, one designer took it upon himself to create a nice mockup of what a 4.6-inch iPhone might look like should it ever come into existence.
The mock up, done by ADR Studio's Antonio De Rosa, is pretty sleek, even for a big screened smartphone. (I don't care for them all that much.)
This iPhone is sim-less, meaning it doesn't feature a SIM card from any carrier. It also has 4G LTE speeds, two panel speakers that are housed on the device's aluminum unibody design. That aluminum aspect has been rumored in the past and it's something that I've wanted from a new iPhone for quite some time.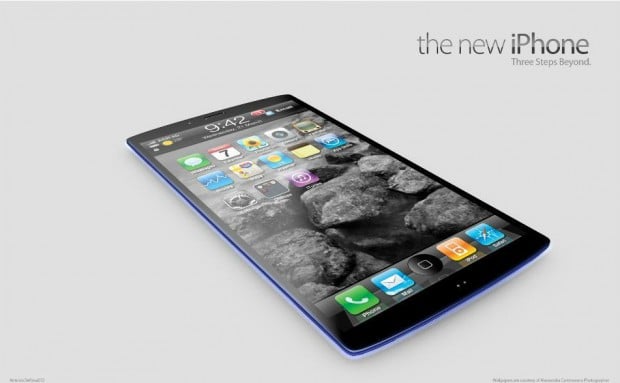 There is also a neat little LED indicator that flows around the device and we now see the home button baked into the actual software instead of sitting on the bezel of the smartphone.
Now, clearly, this is not going to be the next iPhone but it certainly has some things to like about it.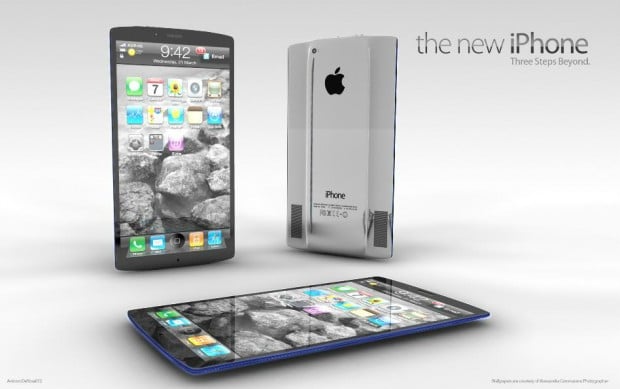 Speaking of the next iPhone, it has become clear that it will likely be a 4G LTE-enabled device and that it will more than likely be launching this fall rather than at this year's World Wide Developers Conference in June.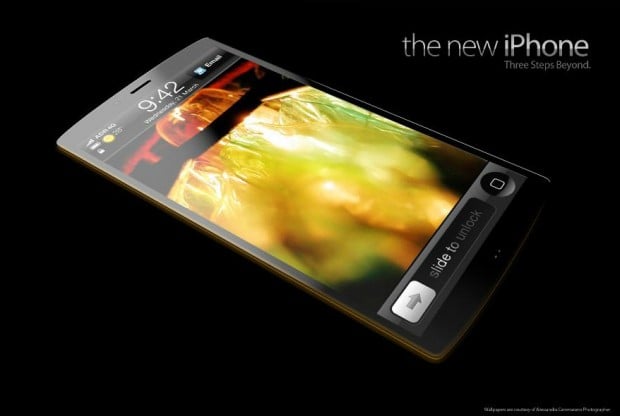 What's unclear is whether it will feature a similar or different design from the iPhone 4S and iPhone 4, both of which employed a combination of stainless steel and strengthened glass.
Via: 9to5Mac

This article may contain affiliate links. Click here for more details.