Check Out This Lumia 900 Dock Made of Legos
The Nokia Lumia 900 for AT&T launched on Sunday for the carrier's 4G LTE network. However, as of right now, there are currently no docks available for the device. Well, one new owner decided to take matters into his own hands and built a Lumia 900 dock out of Lego.
Baris Eris has posted detailed instructions, courtesy of WPCentral, on how to construct a fully functional dock for the Lumia 900 out of Lego.
It might sound silly but the finished product is actually pretty sleek looking.
For a Lumia 900 dock made out of Lego.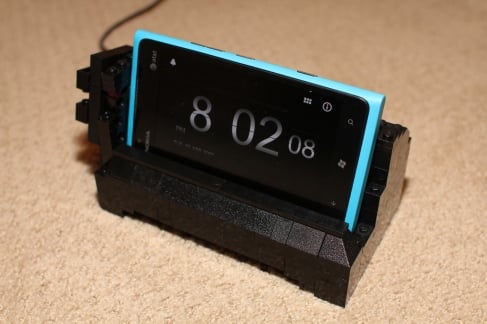 Read: Nokia Lumia 900 Review.
The contraption works just like a regular old dock. The phone itself pops into the accessory and a cable that runs through the back of the dock is used to keep the device powered up.
Unfortunately, as of right now,  he has neglected to offer up the exact pieces used to build it so those that wish to build one for their Lumia 900 will probably have to do quite a bit of digging.
It's unclear when AT&T will release any sort of official dock for the Lumia 900 so as of right now, this might be the best bet for those that can't wait to get a dock for their new Windows Phone device.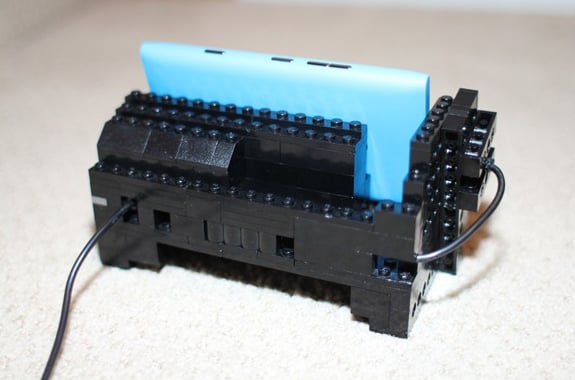 The Lumia 900 launched online on April 8th and arrived in-stores a day later on April 9th. It's available for $99.99 through AT&T and for much cheaper through Amazon Wireless.
Amazon is offering it up for $50 on-contract to new customers and $19.99 for those looking to upgrade.

As an Amazon Associate I earn from qualifying purchases.