Panasonic ToughBook U1 Aids Chilean Miner Rescue
The first of 33 trapped Chilean miners were pulled up a 2,000ft shaft last night after spending 69 days underground. The ascent up the shaft in a tiny capsule takes about 20 minutes, but the miners won't be alone. Each miner will have a Panasonic ToughBook U1 attached to them to monitor their location and vitals.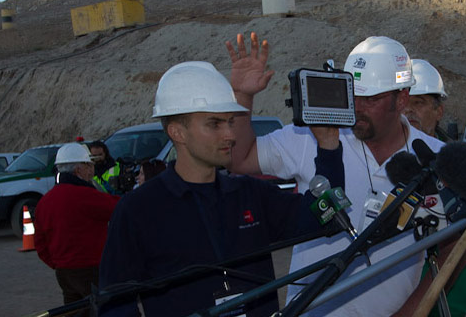 The ToughBook U1 is a UMPC that meets military specifications. It's used by service technicians, contractors, first responders and others that operate in harsh environments. The ToughBook U1 can withstand drops of up to 6 feet while operating and are dust and water resistent. The ToughBook U1 runs on an Intel Atom processor, features dual hot-swappable batteries and has an outdoor-viewable 5.6″ touchscreen.
Photo via CNN, thanks to Rob Bushway for the tip!

As an Amazon Associate I earn from qualifying purchases.