Chinese Manufacturer Looking to Bring Windows 8 to Phones Via XPPhone 2
After debuting a relatively bulky and large smartphone based on the Microsoft Windows XP operating system–hence the xpPhone name–Chinese manufacturer ITG had upgraded the phone to Windows 7. Now, with a more touch-centric UI being previewed on Windows 8, still in developer preview, ITG is upgrading its xpPhone to supporting Windows 8 on the xpPhone 2. Alongside with a revamped OS from Microsoft, the second-generation smartphone, which runs a full desktop operating system unlike other smartphones, the new xpPhone 2 also comes with new hardware and eschews the hardware sliding keyboard of its predecessor in favor of a thinner, sleeker slate form factor.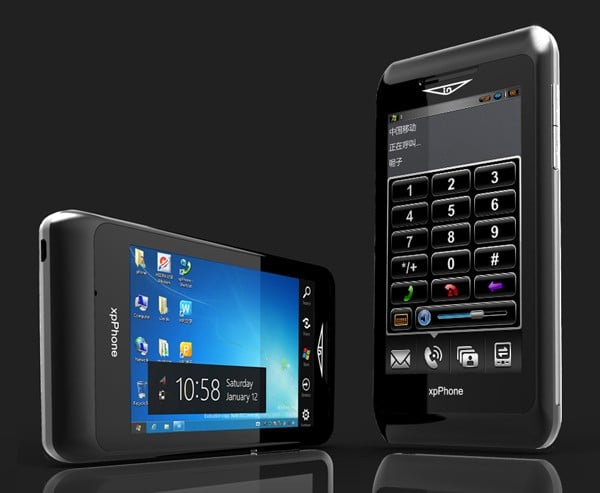 The xpPhone 2 will be powered by an Intel Atom X530 processor clocked at 1.6 GHz along with 2 GB RAM. The device will have a 4.3-inch display and is compatible with Windows 7 and Windows 8. A solid state drive with 112 GB of storage will be on-board. The device measures 140mm x 73mm x 17.5mm.
It's unclear still how usable Windows 8 will be on the small form factor, though the OS has been optimized for touch and tablets. Microsoft, for its part, maintains that Windows will be primarily for desktops, laptops, and tablets, while Windows Phone is the OS designed and built for smartphones.
Via: Engadget

As an Amazon Associate I earn from qualifying purchases.