Chippy and jkk Host a Live Session on Touch Enabled Netbooks Tonight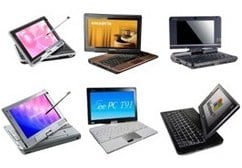 Touch, touch, touch, touch. Everything is touch these days, including the small netbook form factor. If you want to see how the Viliv S7 convertible UMPC along with the ASUS EeePC T91, the Gigabyte Touchnote and other convertible devices stack up against one another, you might want to tune into the live session that jkk and Steve "Chippy" Paine are hosting tonight. Here's the link.
I'm sure there will be some good info and lots of fun as they do the comparisons.