Chippy Gets Something Small, Cute
Our friend Steve 'Chippy' Paine of UMPC Portal is the proud papa of Nicklas, an 8-day old geek in training. As you can see in this photo, Nicklas is already playing with dad's mobile devices. Steve put together some mobile computing tips for dads that's worth a read. Some of the tips are applicable to just about anyone with a tight schedule.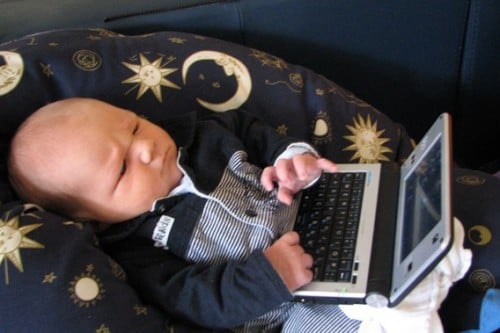 Congrats on your latest addition Chippy!

This article may contain affiliate links. Click here for more details.