Christmas Themed Angry Birds Soon To Be Killing Pigs Everywhere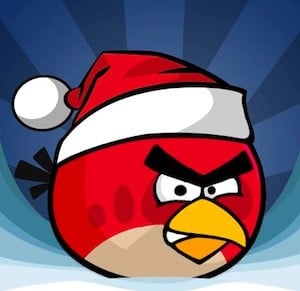 Nooooooooooooo! Please don't. I have very little time next month. I certainly will have less if this is released. Rovio, the makers of the hugely popular Angry Birds, and its successful Halloween themed follow up is said to be releasing a Christmas themed versions.
From what I'm reading there will be snowball throwing involved. Yikes!
And if you're an Angry Birds fan(atic) this video might tide you over until the Yuletide version arrives. (Some NSFW subtitles in the video.)


This article may contain affiliate links. Click here for more details.