Chrome Could Be Coming Soon to iPhone and iPad
Analyst group Macquarie (USA) Equities Research believes Google Chrome could be on its way to the iOS App Store in the near future,  but it will have the same limitations as other iOS browsers. The browser would have similar features to Chrome for Android.
The browser would also serve to reduce the amount of money Google pays Apple for search advertising through Mobile Safari.
The analyst group cites the PC browser wars as a sign that Chrome for iOS would perform well. Chrome has seen a lot of success on the desktop, and the beta for Android 4.0 has had a lot of positive reviews. The problem is, mobile platforms are nothing like the desktop environment.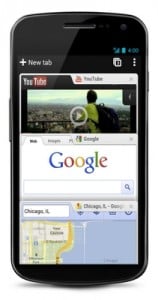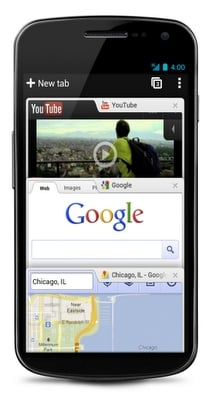 Apple does allow third-party browsers in the App Store, such as Opera and Dolphin HD. What Apple doesn't allow, however, is a user-defined default browsers. Links from email and any other app open in Safari by default, with no system-wide option to switch to another browser.
Google's Android does let users choose a default browser, which makes it easy to switch from Android's default browser.
Google Chrome for iOS would be great for Chrome users that want to sync their bookmarks to their iPhone, but otherwise it won't serve much purpose. Without the option to set a default browser, Chrome for Android has no chance of gaining as much traction as the desktop or Android versions.
There is a small section of the iPhone community that could make more use of Chrome for iOS. There is an app for jailbroken iPhones that lets users change the default web browser, but the jailbreak community is only a small fraction of the overall iPhone community.