Chrome Web Store Sales Almost Non Existant
Google's Chrome web store launched with a lot of fanfare on Tuesday at the Google Chrome event in San Francisco.  I  thought a ton of people  would head over to chrome.Google.com/webstore  to load up on free web apps and drop a dollar or two on a couple of paid apps,  but that hasn't been the case. A quick look at the Chrome web store's  list of top paid apps is saddening.
While  many free apps already have thousands of installs, most popular paid apps are in the one one,two or (very low) three digit range.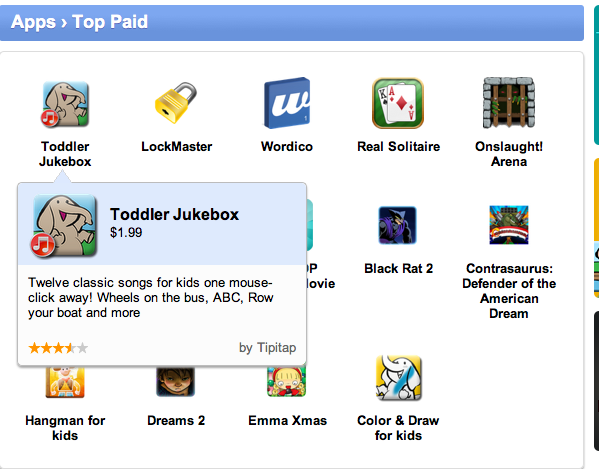 Toddler Jukebox is at the top of the paid apps page and has only 52 users. Lockmaster  only had 16,  Real Solitaire  has 113,  and Contrasaurus has 60 users. Onslaught Arena has almost 1,300 users, which means its developer has earned about $7,000 in the first week. Wordico has 375 users that were willing to pay $4.99 a pop.
The only app that I've bought for my Cr-48 is Dreams 2, which was demoed at the Google Chrome event. It's a pretty simple game, with a grand total of 15 illustrations. The game is to spot the tiny differences between two images. It offers a few minutes of entertainment, but it's not worth $1.99 in my opinion since there are similar free games out there and more immersive games for that price on mobile devices. The masses apparently agree with me as the game's only garnered about $100 on the Chrome web store.
keep in mind that Google Chrome Web store sales are not limited to the lucky few of us that received CR–48 from Google. Any  of the 120 million  Google Chrome users can install these apps. Sure, the  Chrome web store is only been out for a few days, but these kind of numbers can't be encouraging for developers.

As an Amazon Associate I earn from qualifying purchases.