Chromecast & Chromecast Audio Make Your TV & Speakers Smart
Two new Chromecasts were introduced at Google's hardware press event today: a second-generation Chromecast, and the all-new Chromecast Audio.
The introduction of the Google Chromecast two years ago made waves. Not because of what it could do: smart boxes aren't anything new; we've seen the functionality appear from Apple, NVIDIA, Roku, and countless television manufacturers themselves. No, it was impressive because of its price point: $35.
The Chromeast is so cheap because it doesn't do a whole lot on its own – therefore, there's not a lot of expensive hardware inside of it.  Instead, Google intelligently built upon the technology in your notebook and smartphone to do all the heavy lifting with regards to UI and finding content.
https://www.youtube.com/watch?v=yX6Kkq7hPJY
It even led to a whole new verb: 'casting' content to your television. And with 20 million Chromecasts sold, that's a lot of content casting.
This year's followups appear to be even better.
Google Chromecast 2
First of all, good news, everyone! The new Chromecast will remain at the first model's $35 price point. This second-generation Chromecast stick has been redesigned to accentuate the round bulge that made the first generation distinctive. Now comprised of a bigger plastic disc attached to a bendable HDMI connector, the new Chromecast is designed to hang further away from your television's inputs, so as to improve its wireless connection.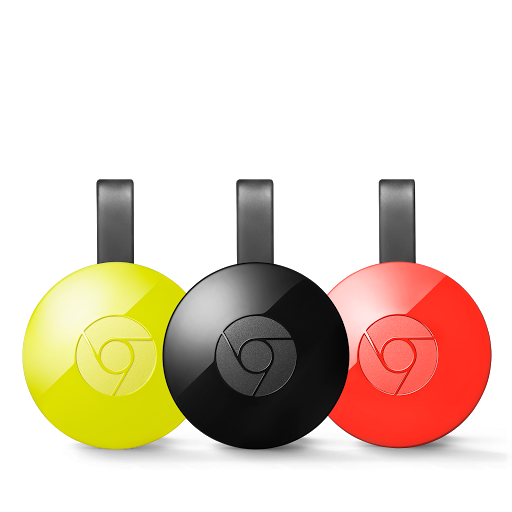 That round bulge also holds new antennas; Google's placed three separate wireless antennas inside the device so that it can snag a signal no matter its orientation with respect to your router. Moreover, it's been designed with new wireless compatibility in mind: think both 5GHz networking and 802.11ac interoperability. That sounds like a mouthful but it adds up to the fact that the new Chromecast should be easier to send content to than ever before.
It's not just the hardware that got an update; Google's also improved both the Chromecast app and the software powering the Chromecast itself.  While the details are still a little murky, the new Chromecast can work with your phone and video provider to intelligently predict the kind of content you want to watch, so that it takes less time to go from you pressing a button to watching your favorite show on Netflix.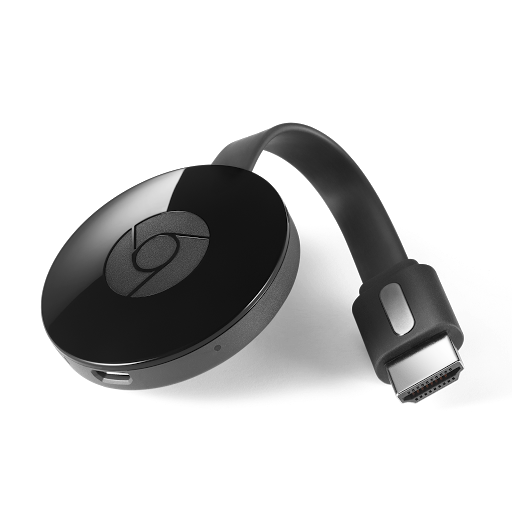 Like the first generation Chromecast, and the new Apple TV, you're limited to 1080p content only. That's a fair limitation, though, when you consider how little the Chromecast costs. Google says that Android TV will be its 4K platform of choice, at least for now.
You'll be able to snag the new Chromecast in three different colors: Black, sold both online and at retail, as well as Lemonade and Coral (which are both Google Store exclusives).
The 2015 version of Chromecast is available right now, and you can buy it here.
Google Chromecast Audio
While many expected a Chromecast update, the Chromecast Audio took most people by surprise. Coming in at the same $35 USD pricepoint as the video-enabled model, the Chromecast Audio is designed to take your audio – music, podcasts, whatever you want to hear – off of your phone and cast it to whatever speakers you might already have.
Featuring a modern design with retro flair, the Chromecast Audio looks like a vinyl album – a fun throwback to the beginning of popular music. Just plug it into the wall, and plug a short 3.5mm cable into your speakers' audio jack.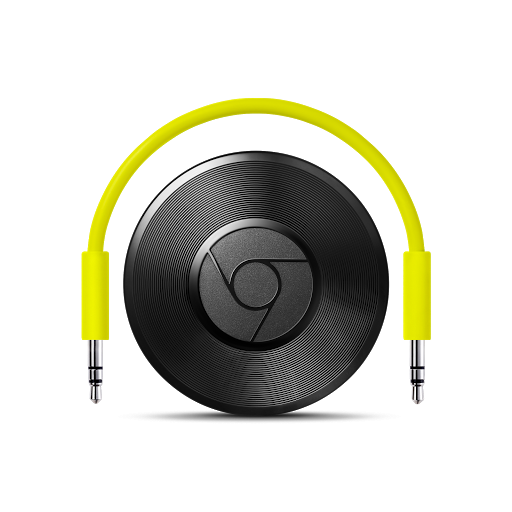 These are smart products to offer, because they let you add 'smart' features like networking and digital compatibility – to almost any set of speakers that have a 3.5mm output jack. Like smart TV boxes, they let keep using an expensive investment with the latest and greatest technology.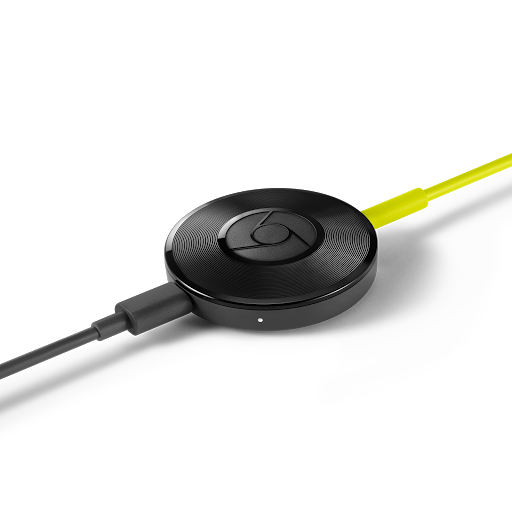 Pull out your smartphone, tap the Cast button in your music app, and Chromecast Audio takes care of the rest, including fetching it directly from the cloud, as opposed to streaming it through your device. The downside of such a feature (when compared to an alternative, like Apple's more expensive Airplay functionality) is that each app has to be updated to explicitly include support, as opposed to working on the system level. The huge upside is that it frees up your phone to do whatever you need, including taking phone calls, playing games, or leaving the area.
The Chromecast Audio is available today, and you can buy it here.