Cisco Killing One of My Favorite Gadgets – RIP Flip
A sad announcement came from Cisco today. They are shutting down their Flip video camera business, most likely due to the proliferation of cell phone and smart phone cameras capable of shooting decent HD quality video. I say sad because I love my Flip Ultra HD 8GB video camera. Most of the product videos I shoot for both Gottabemobile.com and Notebooks.com have been done using my Flip Ultra HD. A friend gave me one of the original SD versions of the camera and I loved it so much I bought the Flip Ultra HD instead of a more advanced HD camcorder when my old SD camera broke last fall.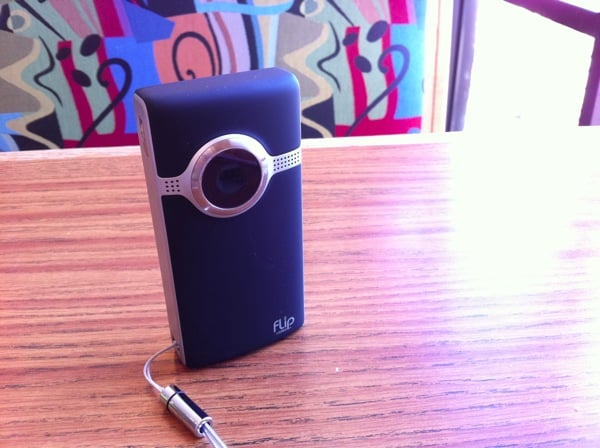 Sure, I can keep on using the camera. They plan to keep supporting it for a short period and I plan to keep using it till it breaks or something better comes along.
Some would ask why I bother since I have an iPhone that shoots video just as good. The answer is that I just like my Flip. It is fun to use. I get this strange satisfaction when I flip out the USB connector housed in the side of the camera. Believe it or not the form factor makes getting stable handheld video pretty easy. I grasp it full fisted and shoot. Screwing it onto my Joby Gorillapod tripod makes it really easy to put my Flip in a lot of different locations and angles – hanging off a fence or my rear view mirror. The Flip is light enough that I can use the smallest Gorillapod. The camera and Gorillapod fit nicely into the side pocket of my backpack.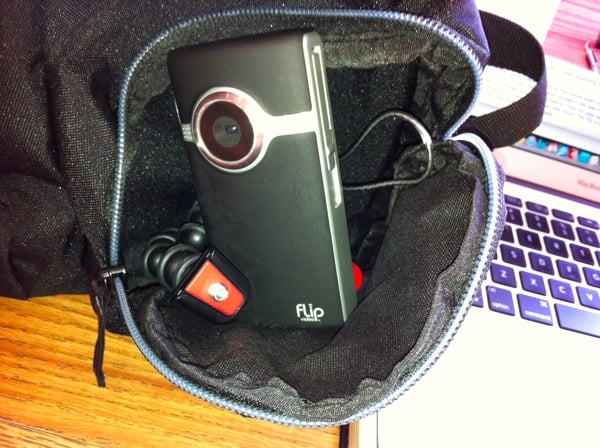 I wish that Cisco had sold off the business instead of killing it, but it is likely they tried and could not get a buyer. The era of the Flip is over and my iPhone, and a collection of HD video recording Android smartphones, are likely to blame. By the way, the above pictures of my Flip were taken with my iPhone. Irony!

As an Amazon Associate I earn from qualifying purchases.