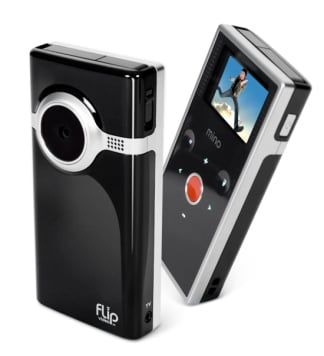 The Flip video camera was at one time all the rage. Now it soon will be gone. Cisco, who bought the company in March 2009 in has announced that it is going to kill that bit of its business along with other consumer facing businesses to focus more on serving consumers indirectly through its business customers.
Of course stand alone one function devices like the Flip video camera faced stiff competition from smartphones, which quickly became the Swiss Army Knife of gadgets providing wide functionality in all sorts of consumer focused activities including taking video.
So long Flip, we hardly knew ya.
Cisco will continue to sell its popular Linksys and Valet routers at the retail level, but the Cisco Home Networking Division will focus more on home video in the future. Gee, I wonder if that's a trend.

As an Amazon Associate I earn from qualifying purchases.