Clash of Clans Update: 5 Things We Could See Next
On July 1st the hit mobile game Clash of Clans received one of the biggest updates in nearly a year that delivered tons of new features, level five dragons, new spells, and tweaks to keep the game at its best. It is a welcomed update that millions of gamers are enjoying, and here we want to talk about five things we could see in the next big Clash of Clans update.
With more than 150 million installs on iOS, and over 100 million Android users this is one of the biggest games for smartphones. The developers are constantly listening to users feedback, adding new features, tweaking mechanics to even out gameplay and more, which is part of the reason for its success. Not to mention it's extremely addicting.
Read: Clash of Clans 2015 Update: 8 New Features
This entire week the developers, Supercell, teased tons of new features over at its forum before releasing a massive update on July 1st. Now that we have level 5 dragons, new dark elixir spells, and tons of other stuff, many are wondering what else can they do. Well, here's a list of five things we could see in the next major update.
Over the past 18 months or so that I've been playing Clash of Clans I've seen tons of new things added to the game. We received new troops, additional spells, higher dragons, a fourth Mortar, the air sweeper to handle those Balloon raids and much much more.
The developers continuously improve the game to keep current players enjoying new stuff, while making it even more attractive for those who've yet to try the game. However, now that I'm nearly two years into the game I'm running out of things to enjoy, aside from the new things added this week, but that doesn't mean I'm done playing. It's still extremely addicting, and more features are liking coming later this year.
Read: How to Transfer Clash of Clans to a new Phone
We've been hearing a lot of different reports and rumors about what SuperCell had in mind for the summer update, but many of them didn't make the cut. That said, we can still expect some of them to arrive later this year in another update. We're talking another dark elixir troop, Town Hall 11, and much much more. Below is a list of five things we could see in future Clash of Clans updates.
Town Hall 11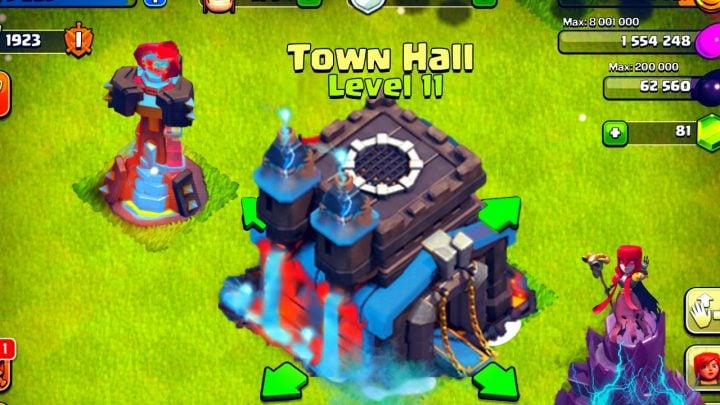 For months we've been hearing rumors about Town Hall lvl 11 coming, dragons that only take 6-8 minutes to brew and more, but none of that has arrived, yet. That said, at least one of those will likely arrive eventually.
Those who are at Town Hall 10 can't advance any further in the game, and going on three years means there are a lot of TH10 players with nothing left to do than raid other bases, and upgrade walls. The new update this week delivered a few new things that will take a couple of weeks to acquire, but that's about it.
Town Hall 11 will give loyal players another level to seek, more options, possibly more walls, and unlock more units or troops to further enhance the game. This has been in the cards for a long time, and has to be coming eventually. It has to be, right?
Each Town Hall upgrade changes how much loot you can get from raids, typically unlocks higher spell factories, more walls, and other things. We're expecting all of that to arrive eventually, but probably not until the Christmas update or sometime in early 2016.

As an Amazon Associate I earn from qualifying purchases.