Clash of Clans Problems Persist as Update Nears
Back in December a huge Clash of Clans update arrived that many are calling game-changing, but not for the better. It delivered a lot of improvements and new options for players, but has plagued the game with multiple different problems. Issues that have yet to be fixed.
Shortly after a quick update was released, then another optional one, but none of them fixed problems to the core of the game, just little glitches. The developers extended the timer, changed boosts, and other things, but it isn't enough. However, this week we learned a big change is coming to restore the Clash of old. Or at least parts of it.
Read: Clash of Clans Update Problems Frustrate Players
Since the update arrived the official Clash of Clans forum has been covered in complaints. Clicking the Town Hall crashes the game, war donations are broken, some troops disappear off the edge of the map, and other things. The developers fixed most of the problems, but many are still causing a lot of frustration, to the point where some have quit the game completely. A game with millions of players and the most popular mobile game for nearly three years. Here's what you need to know about what's coming next.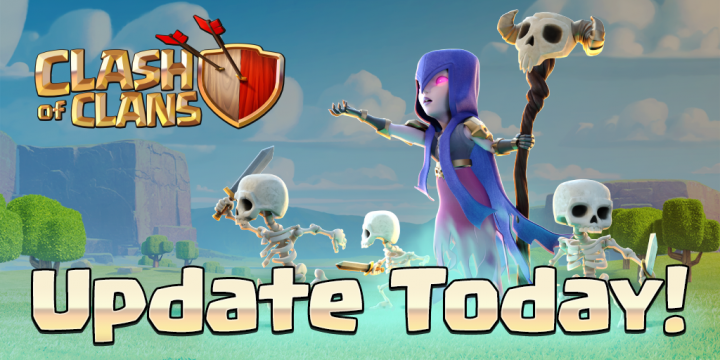 We're still hearing that many of the problems are still floating around, and weren't fixed. If Town Hall 9-11 players upgrade anything that uses Dark Elixir, like an X-Bow, Inferno, or the Dark Elixir storage, clicking the Town Hall crashes the game. It's an odd thing, but is still happening to two members in my Clan, even after the optional update.
The forum is also filled with complaints that it's still happening. Players lost their bases, the bigger map size made people lose X-Mas trees and other decorations that users save, and countless other reports. For more details on what changed click the link below, or continue to reading to find out what's coming next, and how the developers are looking to fix the game for its millions of players.
Read: Clash of Clans December Update: Everything to Know
Last week Supercell extended the one-gem boost, and promised that fixes are in the works to "improve the economy of the game". Simply because no one can earn money after the update, there isn't money to steal by attacking bases, and people aren't earning shields like they did before. This and more is about to be addressed.
Anoushka, one of the main moderators and Supercell employees at the official forum shared a few key details about the next update.
The next update will address resources, which is gold, elixir and dark elixir. Users are complaining they can't find enough, can't save enough, and there aren't enough bases to attack. When there is one, it's too big and users spend more money on attacks than what they earn. Putting the game at a stand-still. Users are complaining they haven't upgraded anything in weeks, as they don't have the money.
Before the update, builders were updating almost 24/7 for most players. This is a big problem.
"Resource Saving:​​​​ We know this is a hot topic and a frustration for many of you – we hear you! We're checking your feedback closely and the state of the game for all players after the update. Improving this is our highest priority right now!"
He went on to state the Town Hall sniping will not return, the shields will remain the same, and the personal break won't be changing either. Basically many of the changes will remain, but they'll be adding more money into the game somehow. Whether that be higher loot bonuses, earning money for successful defenses and more.
Today, the same employee went on to state that "later this week" Supercell will be showing off some of the many changes coming in a future update that will hopefully fix all the remaining problems or bugs, and fix the money issues. Basically confirming the resource system will be changed to allow players to earn and save more gold or elixir. These are huge changes, ones that are sorely needed, and can't come soon enough.
Expect a big Clash of Clans update to come within the next two weeks, which will hopefully fix most of the current issues and make the game what it once was. We'll report back once we know more.

As an Amazon Associate I earn from qualifying purchases.