Clash Royale June Update: What You Need to Know
Just as expected the developers at Supercell are getting ready to release another Clash Royale update. In May some major changes arrived and we've seen at least one update a month since it was released in March. However, this next one looks to shake things up while ignoring some of the biggest problems. Here's everything you need to know about the June Clash Royale update.
Clash Royale is a very fast paced strategy game and the smallest of changes or tweaks to troops can have a huge impact on the game, and that's exactly what's about to happen. The ultra popular Hog cycle decks with a Cannon are going to become less popular, and some of the most requested changes aren't coming at all.
Read: Clash Royale Update Won't Fix Problems or Balance
We knew something needed to be done to change the dynamics of the game, but what we're about to explain below will be a complete surprise to most players. There's no new arenas to fix season resets, and no changes to some of the most ridiculous and overpowered cards in the game. Here's what you can expect come June 21st.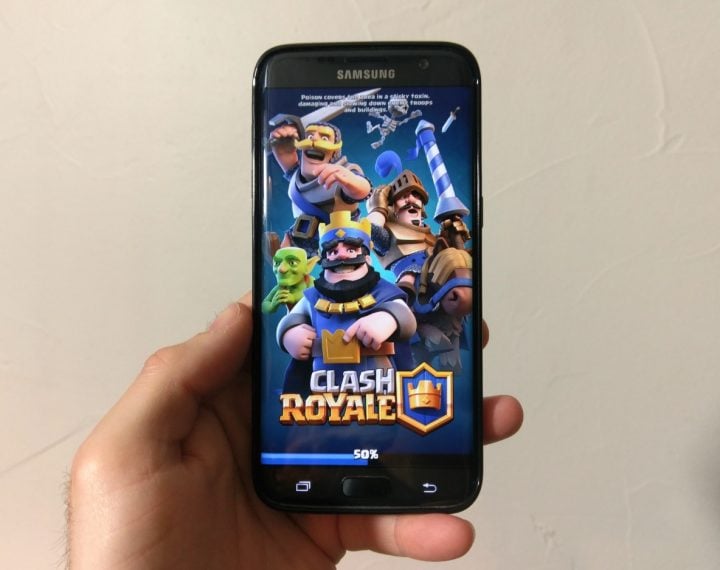 An update in early May delivered six new troops, double the rewards from Tower Chests, gold for each battle won and more. The company then changed things up, added some game-balancing tweaks and fixes, but it wasn't enough.
Late last week Supercell confirmed the next big Clash Royale update will arrive on Tuesday, June 21st, and the goal is to nerf the Hog cycle decks while giving other troops in the game their chance to shine. The plan here is to offer a more diverse selection of attacking units, rather than the same few popular ones everyone uses right now.
Read: How to Transfer Clash Royale to a New Phone
Sparky and the Royal Giant won't be changing (which is crazy) and there are no new troops, no new arenas, no improvements to the gold situation for upgrades, and no changes to Legendary cards, which as most know by now are almost impossible to get. Here's what you can expect though.
Hog Rider: Damage decreased by 6%
Cannon: Hitpoints decreased by 8%
Prince: Damage increased by 9%
P.E.K.K.A: Damage increased by 8%
Goblin Barrel: Goblin spawn time decreased to 1sec (from 1.2sec)
X-Bow: Deploy time decreased to 4sec (from 5sec), hitpoints increased by 18%
Mortar: Deploy time decreased to 4sec (from 5sec)
Furnace: Lifetime increased to 50sec (from 40sec)
Guards: Removed pushback effect when their shields break
Witch: Damage increased by 17%
Lava Hound: Damage increased by 28%
Skeletons: Spawns 3 (from 4)
Tesla: Hitpoints increased by 8%
And that's it for the June 21st update for Clash Royale. The goal here is to get rid of the Hog Zap cycle decks that everyone at the top are using. Make the Tesla more powerful and a good alternative to the Cannon, and give some other popular cards a big increase to make the game more diverse. We were expecting more cards, which are coming soon, but not tomorrow.
The Prince and Pekka both received a big boost, which means the Pekka Double Price decks will be making a return. The Witch is still not being used in higher league play, and a 17% increase will make her more useful. The Goblin barrel will be even faster to help take down towers, and both the X-Bow and Mortar are making a small return. They still may be too slow to be used by most, but this is all about opening up options for players. Seeing the 1 Elixir skeletons drop to 3 is a surprise, but still has plenty of value to distract incoming attackers.
Overall it looks to be a pretty decent update for Clash Royale, but it doesn't address some of the huge problems in the game. Those being cards are way to expensive to upgrade, with some troops costing nearly $100 just to increase by one level. People are spending thousands of dollars on this game. I have 23 cards I could upgrade, but no gold to upgrade them with. We need more ways to earn gold in the game.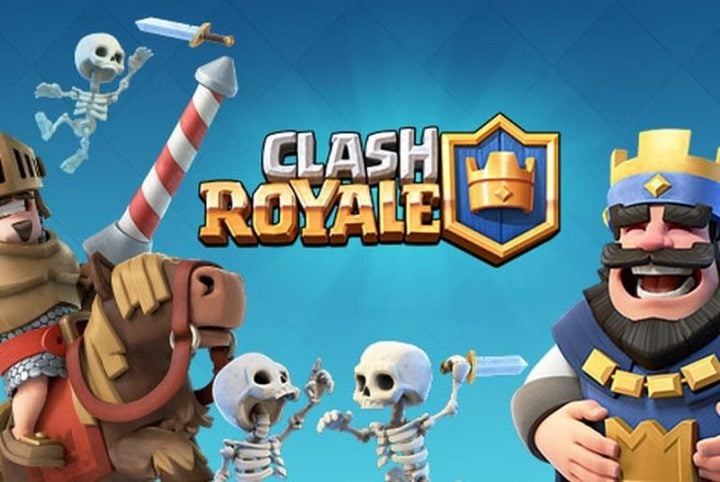 The other big problem I see here is the Lava Hound is already deadly when paired with a Dragon or Balloon, and now it will be even stronger. Everyone will want defense in their deck, like an Inferno Tower or Tesla to take on air attacks. The Royal Giant and Sparky both are overpowered, but no changes are taking place for those cards either.
Again, another major issue with Clash Royale is Rocket and Fireball players. They don't attack at all, don't touch your towers once, but spam rockets and fireballs until they win. It takes zero skill, happens often, and nothing is being done about it.
Clash Royale Update Time?
So what can players expect. With Clash Royale these small game-balancing updates often come without an actual update to the actual app. Meaning users won't have to download the latest version from the app store. It's all done behind the scenes, on the gameplay servers to adjust troop levels. However, we could still see a small OTA update on the Play Store, but that's doubtful.
Instead, sometime in the early hours of Tuesday the 21st, or a midnight tonight the changes will go into effect, and be applied throughout. This is typically how things are done for Clash of Clans, and the same could happen with Royale.
Read: Clash Royale Update: 5 Things We Want Next
We know Supercell has big plans for the game, but right now they are focusing on evening everything out. Multiple rumors claim we'll see at least 5-7 new troops in July, possibly another legendary, and even more changes throughout the summer. For now though, it's nothing but game balancing. We're also looking forward to a Tournament type thing, similar to Clan Wars for Clash, but that may not come for many months or early in 2017. Stay tuned for more details and get ready for the update tonight or tomorrow morning.
It's clear that Supercell wants to make Clash Royale fun and exciting, give us as many ways to win as possible, but still keep it extremely frustrating in the hopes that players eventually buy gems to advance. This is a pay to win game, and this update didn't do anything to change that. Either way, there's still a lot to like, and plenty of options to build a powerful new deck. Stay tuned for more details, and good luck.

As an Amazon Associate I earn from qualifying purchases.