Clash Royale May Update: What You Need to Know
The hit mobile game Clash Royale is still only a few months old, which means the developers from Supercell are hard at work making adjustments and fine-tuning every aspect. We received a big May Clash Royale update earlier in the month, but another arrived today, May 18th, with lots of changes. Here's what players need to know.
Clash Royale is a high-paced strategy game and the smallest little changes can have a big impact. We saw that on May 3rd when a huge game balancing update arrived. However, we also received six new troops that changed the fighting dynamic. As a result another big Clash Royale update was pushed out today with more fine-tuning.
Read: How to Transfer Clash Royale to a new Phone
An update earlier this month delivered six new troops, double the rewards from Tower Chests, gold for each battle won and more. Now, Supercell is making some of those new troops stronger and more deadly, while also cutting time off the Freeze spell and other aspects to balance out gameplay, and keep things as competitive as possible.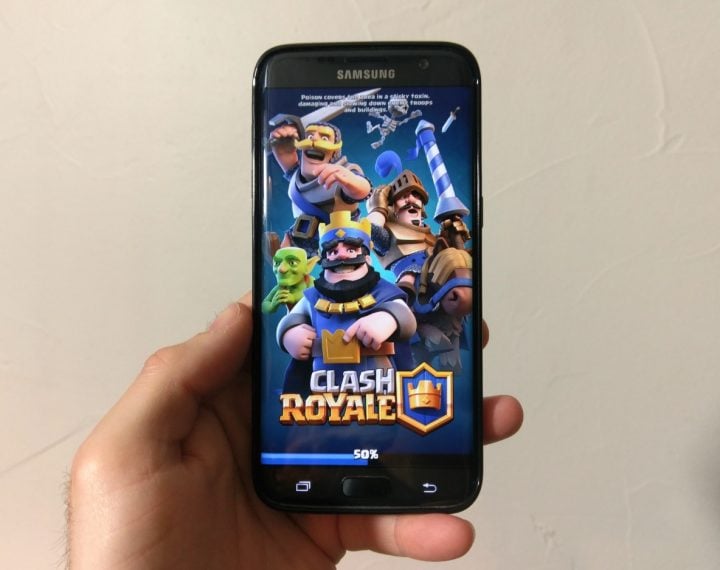 Over the past few months Clash Royale has become one of the most popular games for Android and iOS. Taking many of the troops everyone loved in Clash of Clans, and adding them to an all-new real time action strategy game, and it's about to get even better.
Over the weekend Supercell confirmed another large update was coming on May 18th, and with it comes massive tweaks to further balance out the game and prevent players from going on those huge 10-game losing streaks. Well, if you're able to adapt and adjust tactics in order to win.
Update: The changes are now live, and didn't require an actual update from App Stores. Simply launch Clash Royale, and check the news box for everything that's new or read on for all the details.
Read: Clash Royale Strategy: 5 Tips to Win
All the die-hard Clash Royale players will want to pay attention to the changes, and make changes to decks and strategies to take advantage of it all. Below is a big list of what has been changed. I'll be using the Bomber and Knight a lot more, as they're much stronger than ever before.
Clash Royale May 18th Update Changes

Royal Giant damage decreased by 4% (He's a little too overpowered now)
Freeze Spell duration decreased by 1 second (aimed at hog+freeze combo, without lowering the hogs devastating power)
Furnace cost reduced along with decreased damage by 14% and lifetime down to 40 seconds
Fire Spirits area damage radius increased by 25%
Guards hitpoints and damage increased by 8%
Miner hitpoints increased by 6% (the Miner is deadly already, but could be stronger)
Lava Hound hitpoints increased by 3%, Hounds increased by 9%
Elixir Collector hitpoints decreased by 9% (still too strong, used as defensive building)
Knight hitpoints increased by 10% (Good in early play, now will be used in higher areans)
Bomber damage increased by 10%
Canon hitpoints decreased by 5%
Tesla hitpoints increased by 5%
Golem hitpoints increased by 5%
Witch damage increased by 10% (Supercell wants her used in high-league play)
Skeletons damage increased by 5%
Tombstone damage increased by 10%
Card upgrade XP changes
As you can see above Supercell and the Clash Royale developer team has made some major changes to some of the most used troops in the game. However, many of these have offense in mind. It's a game of strategy, and sitting back playing defense while using lightning and poison to slowly win isn't what they want to see.
In each update they've stressed that changes made are to improve offense as a whole, and to make the game more exciting and offensive-geared. Not defense. However, some of these troops are so strong we need defense to balance it out. As a result we're seeing a more powerful Witch, a Knight that can take more hits, and a Bomber that can deal tons of damage to incoming Barbarians and other troops.
Two big changes many are surprised about are Sparky not getting a nerf, as it's extremely overpowered, and the Miner getting stronger, as he's already hard enough to deal with as it is when used right.
This is everything that was changed. Many were expecting some bug fixes as well, like the known glitch where the Hog Rider pushes some troops forward with speed, like the Valkyrie. Drop her and then a Hog, and the Hog pushes her all the way to the tower. Sadly those changes weren't made, at least that we know of. While I'm not a fan of another cut to the Cannon and Elixir Pump, these could be the changes needed to make the game even better. Fire up Clash Royale today and good luck.

As an Amazon Associate I earn from qualifying purchases.