Clock Ticking to Buy AppleCare+ for the iPhone 5s
iPhone 5s owners who bought the new iPhone at Verizon, AT&T, T-Mobile or Sprint without insurance or a warranty can still add AppleCare or most other warranty options for the next two weeks without paying higher prices or passing on AppleCare+ altogether.
Carriers offer their own insurance and most do not include an option to buy AppleCare+ at checkout, but that doesn't mean consumers are out of luck.
Read: Top 5 iPhone 5S Warranty Options Compared.
Apple allows new iPhone 5s owners to buy AppleCare+ within 30 days of buying the new iPhone, and luckily you don't need to go into an Apple Store if one is not close by.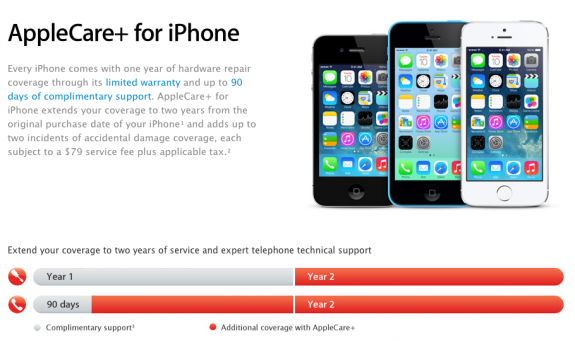 Apple requires a purchase for AppleCare+ be made within 30 days to cut down on fraudulent purchases that come only after an iPhone 5s is broken.
To buy AppleCare+ for the iPhone 5s after the original purchase owners can take the iPhone 5s into an Apple Store to have an employee check it for any damage. If there is no damage the employee will sell you AppleCare+ for $99.
If you are not close to an Apple Store you can call Apple at 1-800-275-2273 or 1-800-MY-IPHONE to talk to a specialist who will ask you to run diagnostics on the iPhone to make sure it is not already damaged and if it checks out they will sell you AppleCare+.
This option is only available for 30 days rom your date of purchase, so if you bought on release day, you should consider this option now. If you ordered online on release day and the iPhone is still waiting to be shipped, you have until 30 days from the date you receive the iPhone 5s to buy AppleCare+.
AppleCare+ is an extended warranty with coverage for two accidents including drops that crack screens and water damage. It also includes extended phone support for any issues you have using the iPhone.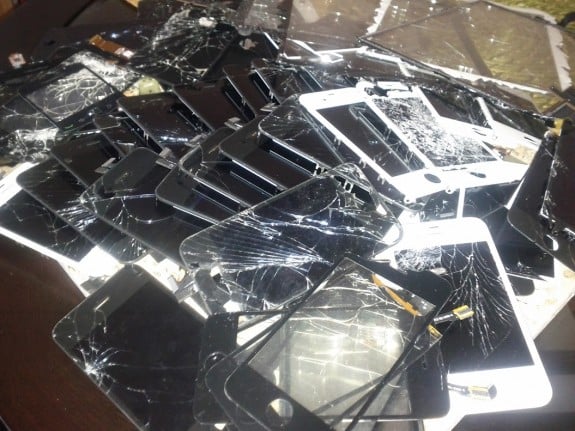 If you have a problem with the iPhone under AppleCare+ you can take it in to an Apple Store for a replacement or mail it in for a replacement if you are not near an Apple Store.
This is not the only option for iPhone 5s owners. SquareTrade also offers special pricing for iPhone 5s units registered within 30 days of purchase and a monthly payment plan through an app for those past the 30 day mark. SquareTrade delivers similar protection and an option for mail in replacement or the ability to get reimbursed for paying for repairs at an Apple Store.
Users who need further protection from a phone that is lost or stolen should look at carrier insurance programs or at a service like Protect Your Bubble.  Carrier plans require users to sign up within 30 days, but Protect Your Bubble is more open to later sign ups.