CNBC to Show Planet of Apps on Jan 7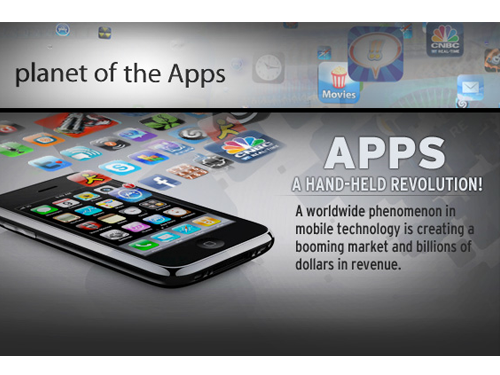 You know when the main stream media gets on to a story that blogs have been covering for some time that it is either both a real story or one that is beginning to already shows signs of decline. I think in this case it is a real story. CNBC is planning a special on Jan 7 at 10PM ET called Planet of the Apps. Yes, it focuses on the Apple App Store and the iPhone/iPod Touch platform, but it is also supposedly going to take a look at its competitors.
Given that Google is about to unveil info on Jan 5 about the Nexus One, (some of which has already been divulged) and we're seeing a bit of an upsurge in the Android Market, I think this story is one that we're going to continue to hear much about for quite some time. Remember I said back in the day when Apple released the SDK for the iPhone/iPod Touch that was the turning point. It has certainly proven to be so. Whether Apple continues its front runner dominance for the long run, or Android eventually catches up in some form or fashion, it really doesn't matter. Mobile apps for handhelds (and possibly Tablets) are the wave of the future.
I'm just wondering if the hosts for the shows will be wearing monkey costumes.