CNet Goes Hands on with the JooJoo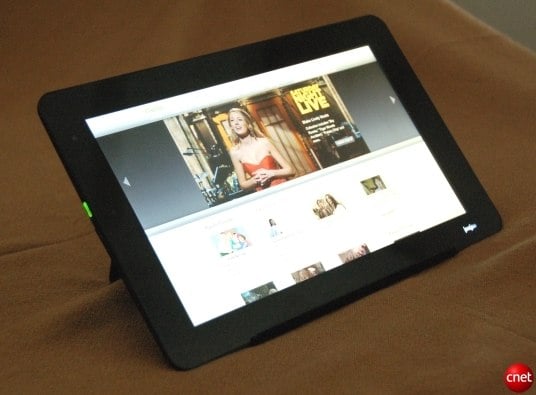 CNet got to go hands on with the web tablet formerly known as the Crunchpad, now known as the JooJoo. Rafe Needelman did a thorough job of checking out the device and reports that the tech behind the JooJoo is quite impressive.
While the demo we saw was running on unfinished code, we found the device a very attractive integrated experience. The hardware is sleek and simple, and a pleasure to hold, and the user interface on the browser is simple and clear, although we expect it will get a bit more cluttered and necessary functions are added in before ship.
Like many though he is questioning the market and the value proposition concluding that many will want one but not as many will pay for it at $500.
Video after the jump.

Engadget also went hands on with the JooJoo. Here's their take.