Code Indicates Even More Exciting Features Coming in Windows Phone 8.1
The ability to add backgrounds to a Start Screen, encrypt email and set installed apps to update themselves automatically, were all revealed as features potentially on their way to Windows Phone 8 users in the form of Windows Phone 8.1. That's the update that's expected to come later this year.
To be clear, developers Jeremy Sinclar and Jesse Leskinen were able to put together a bulleted list of potential Windows Phone features by examining the code of the Windows Phone 8.1 SDK that Microsoft made available to developers last week, according to WPCentral. It's for this reason that no one can actually guarantee that these features are on the way.
That being said, if even half of the features included in this list make it to Windows Phone then users are in for a treat.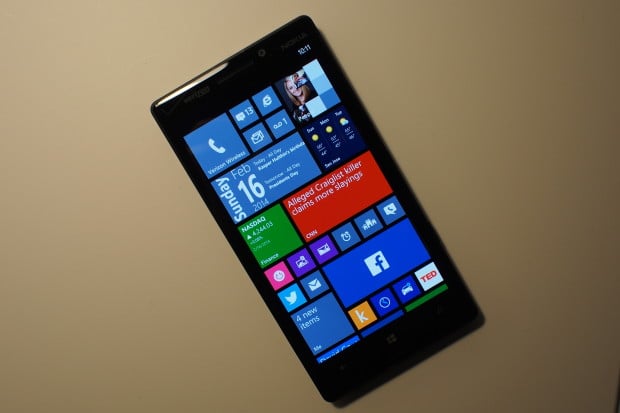 Potential features include the ability for users to install applications to an SD Card, a new Voice Narrator that'll assist the vision impaired, data-syncing between apps of the some type on Windows and Windows Phone and automated app back-ups so that users never lose their saved games. It's possible that Microsoft may add the ability for Windows Phones to collect membership card information and ticket information similar to Passbook on the iPhone and iPad.
Code examined by the two developers also indicate that Microsoft could borrow a few features from its Windows Phone 8.1 operating system. Among the features included in the list is Quiet Hours. A few of the same name allows Windows 8.1 device owners to silence any notifications coming from their apps during a set amount of time.
A few exciting features in the list also focus on sharing the software innovations that Nokia has added to its Windows Phones with owners of devices from all manufacturers. For example, the list includes Double Tap to Wake. Many high-end Lumia Windows Phones allow users to double tap their screen and instantly wake them up. The list also includes something called Double Tap to Power Off. In theory, that feature would allow users to lock their device by tapping on the screen twice. That's not a feature that we've seen on any Windows Phones yet.
Rounding out the list of features are:
Action Center, notifications for social networking.
The ability for mobile carriers to control how much data a device is consuming using Data Sense.
The option to change the default messaging app to something besides Windows Phone's default Messages app.
Open and create Office Documents protected by a password.
The ability to enlarge Windows Phone 8's Start Screen to fit more tiles on the screen.
These potential features already join a pretty extensive list of features developers have been able to abstract from the update. Many of those features were showcased in a video last week.
Watch: 12 Minute Windows Phone 8.1 Video Will Make You Want It Right Now
Microsoft is expected to share more information about Windows Phone 8.1 during a press event during Mobile World Congress next week. It isn't expected to officially detail everything about Windows Phone 8.1 until its BUILD 2014 even in April.