Color LCD Kindle with Wifi? Isn't that called an…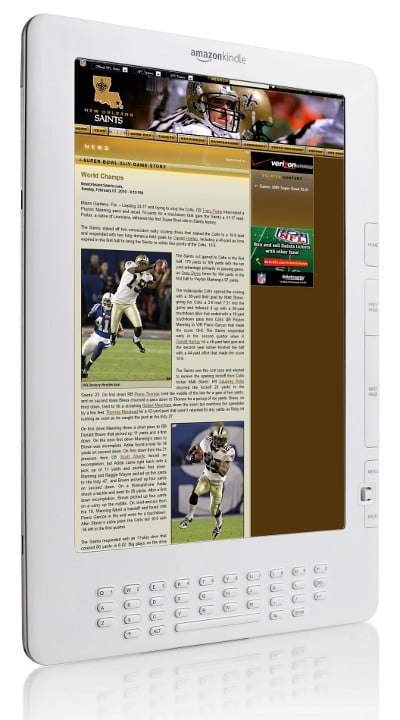 Are you on a first-name basis with the movers and shakers in the LCD industry? When people ask if you know LG Philips, do you say "Know 'em? I gave a toast at his wedding?" If you answered "yes" to the first and know the second was a trick question, Amazon might be looking for you. Per The New York Times, Amazon has posted some interesting job openings.
One job opening in particular, for a Hardware Display Manager, tells the applicant that "you will know the LCD business and key players in the market." The key point here is the word "LCD," which means the Kindle is possibly exploring color (unless they are hiring an LCD manager to simply gain an understanding of the color-display market).
Other job openings include Wi-Fi specialists (the current Kindle has only a 3G wireless connection), and openings for someone to "lead the software development teams that develop and maintain the applications."
We've known color e-ink has been in the works, but possibly not soon enough for Amazon's Kindle to stay competitive against dual-screen devices, such as Barnes & Noble's nook or the Alex from Spring Design, and the new wave of tablets, such as the upcoming iPad. Possibly they're looking at their own dual-screen Kindle, perhaps replacing the physical keyboard with a touchscreen and on-screen keyboard, and/or a color LCD version. Likewise, all their competitors sport wifi and the drive for applications is well under way. The eReader market is really heating up now.

As an Amazon Associate I earn from qualifying purchases.