Color Readers Coming to the eBook Wars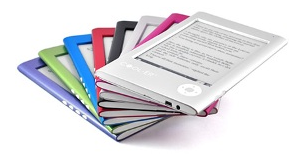 eBook Readers are everywhere. I'm half expecting to start seeing them in local discount retailers like CVS by Christmas. And maybe with a splash of color. Google has teamed up with British company Interead to bring the slew of Google Books to Interead's Coolerbooks store. But that's not all Interead also manufactures the COOL-ER eReader and yes, there are bright colors available. The price is $249 for those of us here in the states. According to this TechCrunch article, the COOL-ER reader can currently handle the most formats in ePublishing.

As an Amazon Associate I earn from qualifying purchases.