Colorful Buttons Emerge Matching the Hues of the iPhone 5C
With rumors of a budget iPhone 5C at an all time high, we're now seeing leaked images depicting the hardware buttons of the iPhone 5C. The low cost iPhone will come in colorful shades on its rear unibody polycarbonate shell and it appears that Apple may tailor the volume rocker buttons, the mute switch, and the power button in colorful hues to match the plastic casing of the smartphone.
READ: What We Know About the iPhone 5C
At least the volume buttons are different than the buttons found on the current generation iPhone, though the mute switch and the power buttons appear to carry a similar design. Now, rather than circular buttons for the volume up and down, Apple is using an elongated pill-shaped button to control volume on the iPhone 5C according to the leaked images provided by Sonny Dickson.
The iPhone 5C is said to come in green, yellow, red, and blue colors, a deviation from the standard black and white color options that Apple has historically offered for its smartphone line. As such, it is widely believed that the "C" in iPhone 5C represents "color."
Like the iPhone 5, the iPhone 5C is expected to feature a 4-inch Retina Display screen and an 8-megapixel rear-facing iSight camera. It's unclear how much the phone may cost, but MacRumors is speculating that the device could retail for $450 to $550 without a contract. In comparison, Apple's high-end flagships have debuted at $650 without a contract, though signing a two-year agreement with a U.S. carrier would bring the out-of-pocket cost to around $200.
The device is expected to debut on September 10 alongside the new iPhone 5S. The new model may reduce demand on the iPhone 5S, which may be a good thing as Apple is rumored to be facing supply constraints with the fingerprint sensor on the flagship model this fall.
In addition to the colored hardware buttons, Dickson also posted images of the colorful shells of the iPhone as well, confirming earlier leaks we've seen.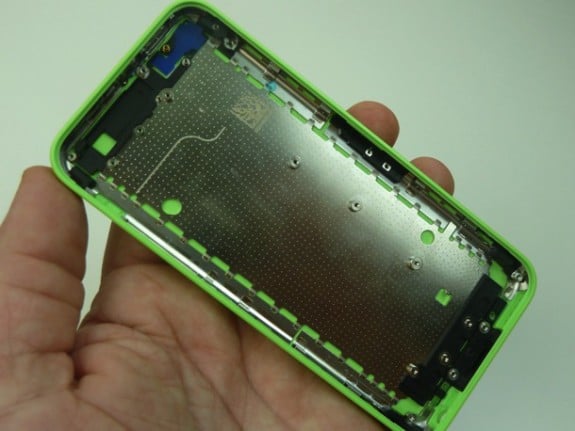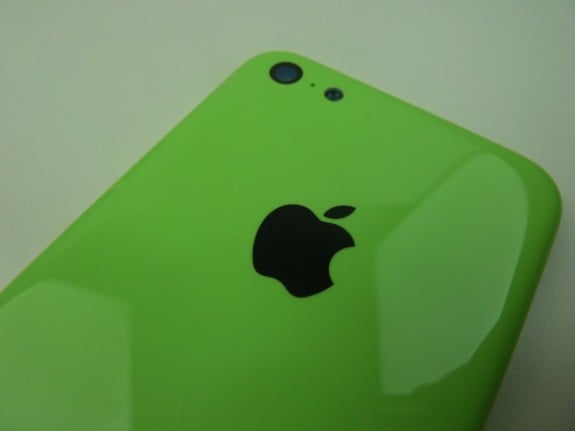 This article may contain affiliate links. Click here for more details.