Colorful Low-Cost iPhone Now Rendered With High Details
After a number of successive leaks detailing the colorful back side of the low-cost iPhone model, there are now mock-ups created of Apple's entry-level smartphone that may launch this fall alongside the highly anticipated iPhone 5S flagship. Though the design of the low-cost model is said to be similar to Apple's recent generation of iPod touch media players, the low-cost iPhone model will only be available in plastic rather than the machined unibody aluminum frame of the iPod touch.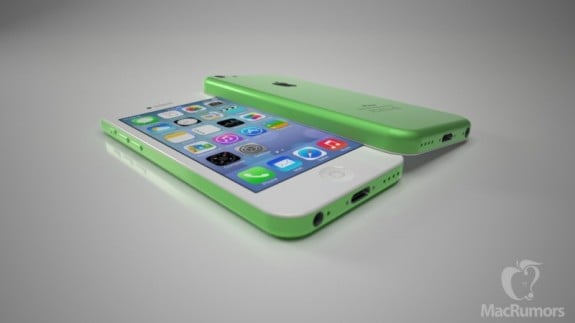 The low-cost smartphone will be available in an assortment of colors, including yellow, red, and green, if early leaks are to be believed. The highly detailed renderings of what the low-cost iPhone model will look like recently appeared on MacRumors.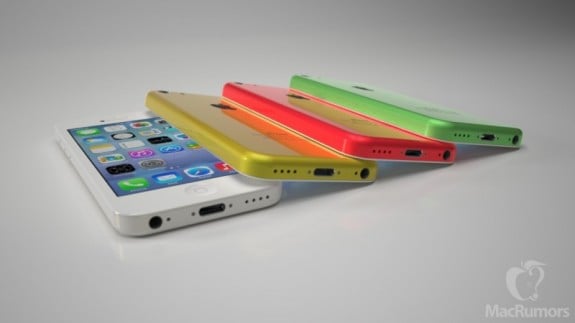 Physically, the features are similar to Apple's iPhone 5. A microphone and loud speaker are both located on the bottom along with ports for the 3.5 mm headphone jack as well as the Lightning cable port. On the left spine, we have the volume buttons, which no longer has the circular design from Apple's iPhone 4/4S and iPhone 5, but is moving to a longer pill-shaped form. There's also a quick mute switch as well.
The device is shown with what appears to be a 4-inch display with 5 rows of icons and a separate row for the icons in the dock.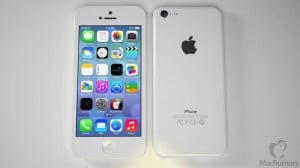 In fact, the design of the phone looks a bit similar to Nokia's mid-range Lumia 800 series of Windows Phone 8 devices, represented by the AT&T Lumia 820 model as well as the now discontinued T-Mobile Lumia 810. The Lumia 810 and 820 models offer a unibody polycarbonate rear that is removable to reveal a memory card slot and a removable battery.
Given Apple's historied past, we probably shouldn't expect a removable back nor could we expect removable batteries and memory cards.
The low-cost iPhone model is anticipated to come this fall and may help Apple reach more users, particularly those in emerging markets.

As an Amazon Associate I earn from qualifying purchases.