Coming Xbox One Feature Will Save Everyone Cash
It now appears that Microsoft will bring button remapping to every single wireless controller associated with its Xbox One entertainment console, saving avid games a small fortune when it comes to Xbox One accessories.
Microsoft's head of platform for Xbox, Mike Ybarra, announced over the weekend on his Twitter account that all Xbox One owners would be able to remap the buttons on their Xbox One Wireless Controller. The Xbox One is Microsoft's all-in-one entertainment console. It can stream audio and video; there's also some cable television integration, but gaming is what it's for at a core level. Microsoft launched the Xbox One back in 2013 to compete with Sony's PS4 video game console.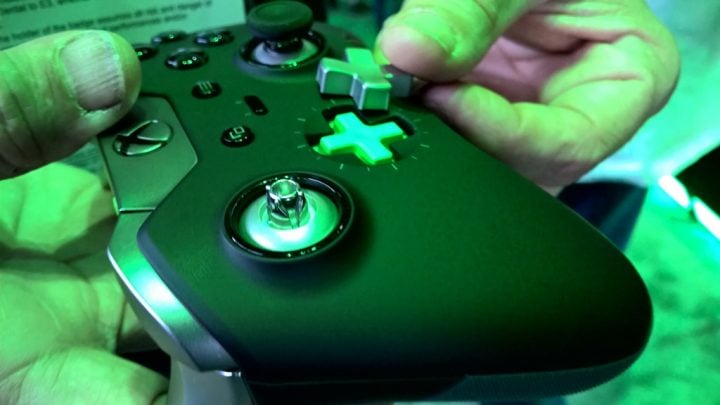 Ybarra confirmed that button mapping for all Xbox One Wireless Controllers is coming in a reply to an Xbox One owner on social network Twitter. He was asked, "Why is the controller configuration only for elite?" Ybarra replied pretty swiftly with simply, "It's coming for all controllers soon."
@XboxP3 @XboxQwik why is the controller configuration only for elite? Such a good feature PS has it as standard we do we have to pay out?

— Stav (@StavTL) October 4, 2015
The "elite" the community member is referring to is Microsoft's Xbox One Elite Wireless Controller. Announced at the Electronic Entertainment Expo this June, the Xbox One Elite Wireless Controller isn't as plastic laden as the standard controller that comes with every Xbox One bundle sold today. It has metal posts for its joysticks and buttons that have interchangeable surfaces. Microsoft included button mapping on this controller because it's built for professional gamers and hobbyists who really feel like they need to control every detail of their gaming experience.
Mapping allows players to change the function of specific buttons, and triggers in their games. The Xbox One Elite Controller will cost a $149.99 when it arrives on store shelves on October 27th. If that date seems familiar, it's because that's also the Halo 5 Guardians release date. Clearly, Microsoft is aiming to deliver a professional controller in-time for the rush of people all clamoring to try out Halo 5's refreshed multiplayer modes.
Whether button mapping for all Xbox One Wireless Controllers will be available ahead of the Halo 5 release date isn't clear just yet. Ybarra only confirms that Microsoft has plans to implement the feature for everyone. He doesn't give a release date beyond "soon." We do know a lot about how button mapping works in the New Xbox One Experience already. Microsoft showcased the app along with games during a video streaming at E3 2015. That video gives users a complete tour of the app and the Xbox One Elite Wireless Controller itself. Presumably, regular Xbox One Wireless Controllers will also handle button mapping directly through this app.
Giving this feature to everyone is a generous, but necessary move for Microsoft. Sony already offers button mapping to all users for the PS4.
Read: Microsoft Drops Xbox One Elite Bundle Bombshell
Now that everyone can look forward to their existing Xbox One Wireless Controllers getting button mapping, the logical question is whether there's enough features to warrant paying the $149.99 for the Elite Wireless Controller. The Xbox One Elite Wireless Controller lets users store button profiles on-board. A physical switch then lets users change between two different profiles. It's unclear if Microsoft has a button combination coming for regular wireless controllers that would let them do the same thing. In fact, it seems very likely that the company won't do that, opting to tell users to just get the Elite Wireless Controller if they want that kind of functionality.
It seems possible that Microsoft could roll out button mapping for all with the New Xbox One Experience coming to all users sometime in November. That update includes an updated interface and support for playing Xbox 360 games – provided that game's publisher is ok with it. Microsoft also announced this feature at E3 2015.

This article may contain affiliate links. Click here for more details.