Companies Agree to Standardize Chargers for Handsets in EU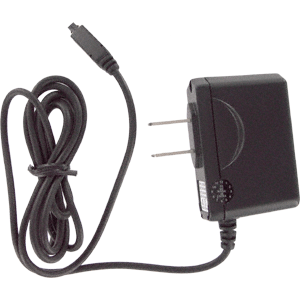 This is welcome news for those living in the European Union and perhaps elsewhere as well. We might actually be getting closer to a universal charger for mobile devices. It looks like some mobile handset manufacturers and the EU have agreed on standardizing chargers for handsets in a bid to get greener and also cut some costs. This could certainly cut down on having multiple chargers for multiple devices.
Here's a quote from the AP:
BRUSSELS (AP) — EU officials say they have reached a deal with mobile phone makers to introduce a new single, more energy efficient charger that can be used for data-enabled handsets.

EU Industry Commissioner Guenter Verheugen says selling a single, standard charger will cut costs to manufacturers and reduce the number of chargers thrown away when consumers buy new phones.

Verheugen says he also wants to see the common charger expand to include other older phones, cameras, and laptops in the years ahead.

Under Monday's accord, phone makers Nokia, Sony Ericsson, Apple, Motorola, Research in Motion and others will introduce the single charger by next year.
The target for this is 2012 but word is we'll start seeing the 'single charger' next year. Apple, Motorola, Nokia, RIM, Sony Ericsson, Samsung, and LG have all signed on. According to Electronista, microUSB will be the standard for the connector.
Let's hope this initiative catches on and makes it across the pond to the US, and other areas as well, and let's hope we see some follow through that extends this to other, larger devices as well.
Via Mobility Site

As an Amazon Associate I earn from qualifying purchases.