Conan Tries To Get An iPhone 5 Early (Video)
While most of us are trying to get our iPhone 5 pre-orders to go through, late night comedians are busy writing up their skits to comment on the new launch.
A few days ago Jimmy Kimmel used the iPhone 5 announcement to trick random people on the street into thinking an iPhone 4S was the iPhone 5. Last night Conan took his shot at the new phone launch, but decided to use a bit less trickery.
For his skit Conan said Apple agreed to give his show an early iPhone 5 so they could show it off. He then shows an intern walking through the backlots of the studio with an Apple store bag in his hand. Unfortunately, the intern runs into a bit of trouble on his way to hand off the iPhone 5 to Conan.
While we doubt Samsung would send out agents in a black van with the company logo on the side, the skit is a great commentary on the recent Apple vs Samsung trial which Conan also poked fun of.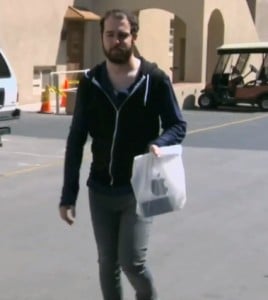 To be fair, Samsung's recent designs aren't blatant iPhone rip-offs like some previous Galaxy phones were. And, with the exception of PassBook and Apple Maps there isn't much software in the iPhone 5 that isn't already in any Android device.
One thing we're sure Samsung would love to copy, however, is the hysteria over pre-orders for its phones. Apple's website sold out of iPhone 5 release date pre-orders within hours. Carriers and retailers still have pre-orders available, but Apple stores will still have gigantic lines on September 21. We're sure Samsung would love to have the same lines Apple has for its phones.