Confirmed: Motorola Droid Bionic Coming This Summer With New Form Factor
Yes, the Motorola Droid Bionic will still be coming out this summer. No, it will not be the same Droid Bionic that many of you got excited about after CES. Motorola has confirmed that via an updated page that appears on Motorola Mobility's website.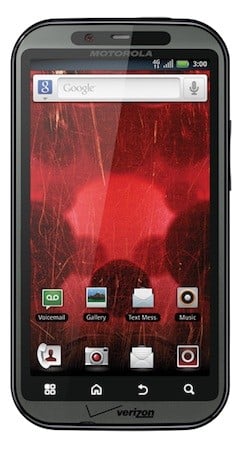 While the updated page is labeled January 5th, 2011, don't let that fool you because the contents reveal Motorola's new plans for the Motorola Droid Bionic which is expected to come in the form of the device we know as the Targa:
Based on compelling feedback since the show, we are incorporating several enhancements to make this an even better consumer experience. This includes expanded features, functionality and an improved form factor. Motorola Mobility and Verizon Wireless are very excited about bringing the 'new' DROID BIONIC to market.
The Droid Bionic we see at some point this summer will be a 4G LTE device for sure but it won't look like the photo you see above. A disappointment to be sure but the Targa looks like an excellent device and should definitely be a great addition to the Droid family.
(Via Droid-Life)

As an Amazon Associate I earn from qualifying purchases.