Congrats to Xavier Lanier for Becoming a Microsoft MVP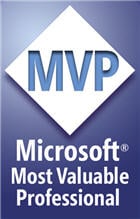 It was only a matter of time and is well deserved. Xavier Lanier has been name a Microsoft MVP for Tablet and Touch. He joins fellow GBMers Warner Crocker, Sumocat, and Matt Faulkner also on the MVP roles, as well as former team member and founder of GBM, Rob Bushway.
Also, GBM forum member Mark Wharton (K0lO) who was awarded MVP status this round, and Craig Pringle who was re-awarded for another year.
Congrats to all.