Contest number one at GBM forums!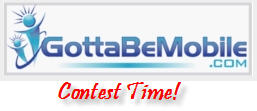 Okay, we have the first of many contests up in the new GottaBeMobile.com forums! This one is a quickie that requires little effort to enter, but offers some great prizes!
Head on over to the forums and register to enter!
And keep your eyes peeled for more contests, including the BIGGIE coming soon. We have so much stuff to give away it is incredible….

As an Amazon Associate I earn from qualifying purchases.