Convert Your Video Tapes to Digital Media without a Computer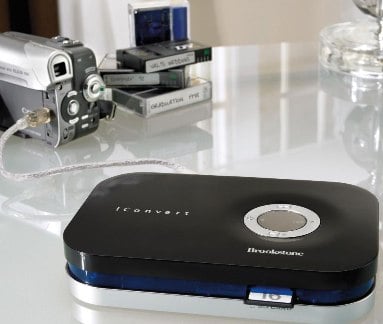 If you've still got some video tapes lying around with all those family memories this might be worth looking into. The iConvert Video Converter allows you to turn that video tape content into digital without using a computer.
Essentially you plug the device into your VCR or your camera and hit play. The device captures and converts what's on the tape, and then puts it on a SD or SDHC card, which you can then use in all the ways you know how to.
Intriguingly, the device will also let you record your favorite TV shows as well. It will set you back $99. But if you want to finally get those stacks of video tapes into a digital format, this might very well be worth the price.

As an Amazon Associate I earn from qualifying purchases.