Could Apple Snuff Out The Kindle Fire With iPad 3 HD and Tiered Pricing?
According to many sources, Apple will be launching a high resolution iPad 3 in March. But according to a new analyst with Barclays Capital, Apple could wreak havoc on the tablet competition by bring the iPhone pricing strategy to the tablet market.
If Apple can follow through with this new iPad 3, and keep the earlier iPad models for sale, the Kindle Fire, Nook Tablet and most Android tablets will be snuffed out before they heat up.
The latest rumblings say that the iPad 3 HD will have a Retina display and the Siri personal assistant app (this would be the flagship model), and likely retail for $499.
Additionally, Ben A. Reitzes of Barclay Capital believes that Apple will introduce the iPad 2S, with a faster processor and Siri integration. But that's not all. He also expects the company to keep selling the iPad 2 so that it can offer multiple price points.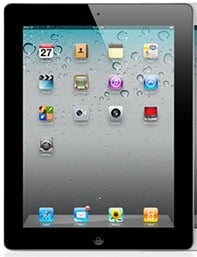 This would be a big move for Apple, who has focused on the new iPad, but in line with the recent multiple price point strategy for the iPhone line.
If it comes true, we might see the following iPad prices in 2012.
iPad – $199
iPad 2 – $299
iPad 2S – $399
iPad 3 HD – $499
I'm still not certain that Apple would offer something as low as $199 when it still has the advantage, the company may be working hard to keep Android tablets in the minority, after recognizing that they failed to do so with Android smartphones.
Recently we saw AT&T raise the price of the iPhone 3GS to $1 so that it wasn't offering an Apple product for free, but if you head over to Apple.com, you'll notice that you can still buy an iPhone 3GS for $0, an iPhone 4 for $99 and an iPhone 4S for $199. This same tiered pricing strategy could be brought to the iPad if these model rumors are true.
I am a big fan of competition, and I think this could stifle some Android tablet competition early on, but ultimately would push the rest of the industry to figure out how to take on the iPad and offer better alternatives at multiple price points, not just $200 beefed up eReaders.