Could Unfinished Games Be Coming to the Xbox One and PS4 Next?
Microsoft and Sony could have plans to let developers release games in their Xbox One and PS4 stores before they're even finished. That's if comments about the feature being highly requested by developers are indicative of either companies' future plans.
To be clear, the report from IGN doesn't go as far as saying that early access to unfinished games will definitely arrive on the Xbox One and PS4 at some point in the future. That being said, conversations with Adam Boyes of Sony and Chris Charla do indicate that there have been discussions about adding some type of feature that would allow console owners to download copies of games before they're ready for release.
Boyes flat-out admits that it's "one of the massive conversations that [Sony is having] internally. Charla, who heads the [email protected] Program responsible for getting independently developed games on the Xbox One, says that allow users to download games before they're done is "something developers have asked for, and we [Microsoft] are listening.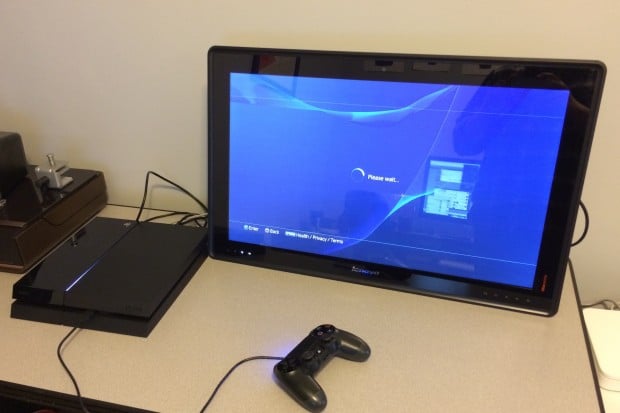 Today, Sony and Microsoft's main rival on the PC does offer such a feature. Dubbed, Early Access, Steam users are able to get access to games that aren't done. For those who are only interested in playing games it might sound boring, but gamers are able to deliver feedback and join different games and help improve their favorites. It's less about finding high-polished blockbuster titles and more about fostering a community around independent games.
Steam users purchasing a game through the Early Access program don't get titles for free, but they also don't have to pay for them again once they're in their final version. Again, it's about fostering communities around game development.
How Microsoft and Sony would implement the feature into the Xbox One and PS4 remains unclear. Charla nor Boyes confirmed that some variant of Early Access is on the way to the Xbox One and PS4.That being said, users who enjoy the programs on Steam should keep their eyes on the Xbox One and PS4's list of features to see if this is added at some point. PC gaming has absolutely dominated the independent game making culture for some time. Part of the reason Steam is so popular is because there are small features like this to prop up indie games.
Of course, there's a lot to consider with something like this. Both companies would have to strike a balance between promoting any Early Access-like programs and making sure that users know exactly what they're buying. Succeed and the program becomes something of a virtuous cycle. Independent game developers who might not have time to fully test every feature end up with a paying will to help and everyone gets better games. Do it wrong and either company could have thousands of console owners purchasing video games that they don't even realize aren't finished. Enough of those and users could end up blaming the console and company instead of working with the developer to make the game better.
With the Xbox One and PS4 Microsoft and Sony have been very careful to court that same enthusiast community. Twitch streaming and game clip saving in the Xbox One and PS3 likely both owe their existence to the various Twitch clients that integrate with Steam. Microsoft recently added a bundling system to the Xbox One's Store – probably so that it could offer deals on game franchises just like Steam does. Microsoft also ditched the fees it charged developers to update their games because of feedback and outrage from independent developers who'd experienced how easy it was to develop PC games and release them to users through Steam.

As an Amazon Associate I earn from qualifying purchases.