Courier Like iOS App Taposé Rejected by Apple
I'm sure there are still memories of the Microsoft Courier around here. It was kind of a "holy grail" and unicorn all rolled up into one. Awhile back we mentioned an iOS App called Taposé. All the hype from the company talked about this App bringing a Microsoft Courier Experience to the iPad. The demos and ideas looked pretty cool and I was certainly anxiously awaiting the release of the App late last year.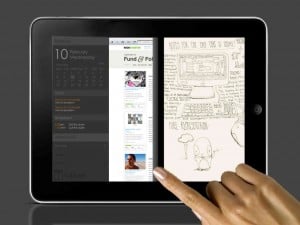 And then it appears things got sticky. The App didn't make it in 2011 and and just yesterday on the company's Facebook page they announced that it was rejected by Apple. No mention of it on the Tumbler site though. Of course they are going to be appeal and look at other options.
You can check out a video of Taposé below and more at this link. Of course speculation is rampant that maybe Apple is cooking up something like this. The review process of the App did seem to take a long time (I guess that never bodes well). But who knows what's really at play here. It's just a shame we didn't get to check out what Taposé has to offer.