Crayola and Griffin Team Up for Some Crayon Like Coloring on Your iPad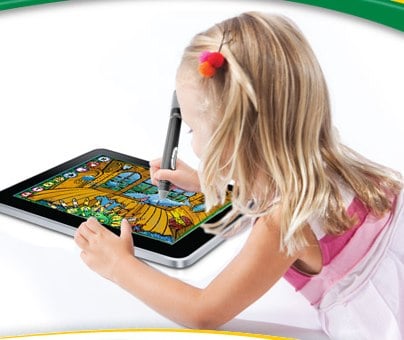 Given the number of kids I've seen doodling on iPads during the Great Chicago Holiday Pilgrimage, I'm sure this will make a few parents eyes light up. Crayola and Griffin Technologies have teamed up to offer ColorStudio HD, a stylus/App combo, that offers kids a chance to color pages on the iPad. It will debut this spring and sell for $29.95. That's the price for the Crayola iMarker Stylus and the App is free.
The App gives you 50 pages to color (can you say future in-App purchases?) Supposedly the iMarker will enable you to not only color but take advantage of animations, sounds, and special effects. I bet this will be a big seller.