Crayola Case Creator: Put Your Picture on Your iPhone Case
The Griffin Crayola Case Creator makes it easy for kids and parents to design their own iPhone cases.
Use the free companion app to make a masterpiece that includes a photo, your drawing or some digital "stickers" used to make an individualized case for the iPhone or iPod Touch.
The case looks like one of Griffin's Reveal Case, which I used when the iPhone 4 first came out. It includes a protective bumper around the edges of the iPhone and a clear hard back. The low profile case doesn't add much bulk or weight and adds some grip and protection to the iPhone.
The app lets you or your child design a back for the iPhone 4 or iPhone 4S. Another version works with your iPod Touch. Print it on the included perforated inserts. Remove the insert from the sheet and place it inside the clear case to show it off as you use your iPhone 4 or 4S.
The app lets you take a photo or draw using digital crayons, markers, pens and paints. The stickers in the app add pizzazz. You can then save the creations and share them with others via email or Facebook.
I can see a parent or grandparent turning their child loose with the app and showing it off to their friends and family. Or just use it yourself to personalize your iPhone. They're clearly aiming at the children's market, but you could use it to put your own pictures on the back of your iPhone much like you can with Domeskins or Gelaskins.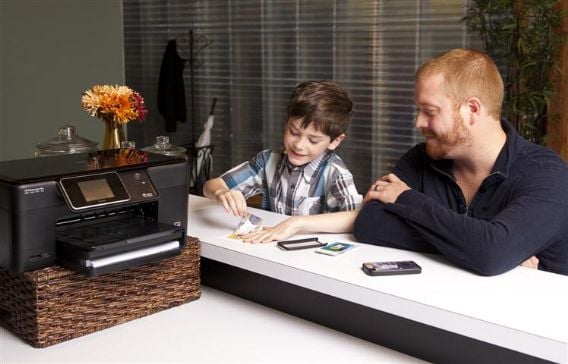 The Crayola Case Creator costs $29.99 from Griffin Technologies or Amazon. Get the app free in the app store.

As an Amazon Associate I earn from qualifying purchases.