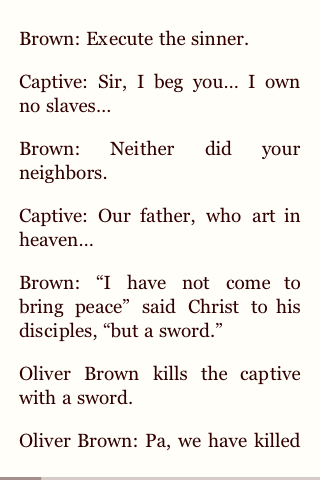 I was listening to the MacBreak Weekly podcast yesterday while driving back and forth between meetings and Andy Ihnatko mentioned he was looking into methods of creating his own eBooks. I've often thought that there must be a method to do this. It would be very handy in my case as we work with a lot of scripts that we create (and others) and as a quick reference it would be handy to have them available digitally on a smaller device at times.
Well, lo and behold there are a couple of methods to do create your own eBooks. Given that eBooks are poised to really take off in the next period of mobile tech evolution, I imagine we'll see even more.
But anyway, here are the two methods Mr. Ihnatko mentioned.
Stanza is a popular eBook reading application that works on many different platforms. But you can also load in just about any text related file into the desktop version and export your eBook to a variety of formats including ePUB, Kindle, Adobe Digital, and others. You're limited in formatting to what you're bringing from your source (and some of that gets stripped away depending on what source you use) but it will provide you with a digital format of your eBook for a small screen.
sigil is an open source program that has just been released in version 0.1, so it isn't feature rich at the moment but it does allow you to do some formatting of your text once you bring it into the application.   It imports less options than Stanza does, but the ability to format your eBook the way you want it to appear, even in this early version is nice to have. You can operate in WYSIWYG mode, and also see the code (I believe it is XML) and make changes on that level if you have that skill.   You can add a tablet of contents, metadata, even images if you wish to illustrate your eBook. It will export to the ePUB format and its native .sgl format, but the developers promise more export options in future versions.
I played around with these last night using the script of Robert E. Lee and John Brown: Lighting the Fuse, our next show at Wayside Theatre that I wrote, and found that by doing some editing in sigil and then importing the ePUB version into Stanza I've got something that shows potential. Because this is s script and not a book, I will have to do much more formatting to make it really work for my purposes. But the potential is there.
Obviously there is great potential down the road for this for self publishers and for folks who just want to have some publications on their Kindles or other devices that they can't get any other way. I'm not as interested personally in this as a publishing format, but more so as being able to have a script available to me anytime when I need to take a quick glance at it. You never know when inspiration strikes. The small screen (think iPhone) obviously isn't really suitable to work with a script in rehearsal either, but again, I'm thinking of this as a handy always available reference when I'm working on a show.