Cregle iPen Brings Active Digitizing Stylus to iPad
The Cregle iPen turns your iPad into an active digitizing stylus, thanks to the pen and a dock connecting receiver. The company claims it is the "first active digitizer stylus" for the iPad. As The Verge notes, others have already tried this. The marketing prowess of Kickstarter might make Cregle's the first one to actually gain some traction.
Like other Kickstarter projects, the Cregle iPen seeks to solve a problem previous products failed to fix. The problem: the iPad can be used as a traditional tablet if you have a really a good stylus and a nice note taking/inking app, like my current favorite – Noteshelf. However, you always feel like you're drawing with a sharpie or crayon [see Warner's coverage of The Cosmonaut] and most people struggle to achieve truly accurate inking.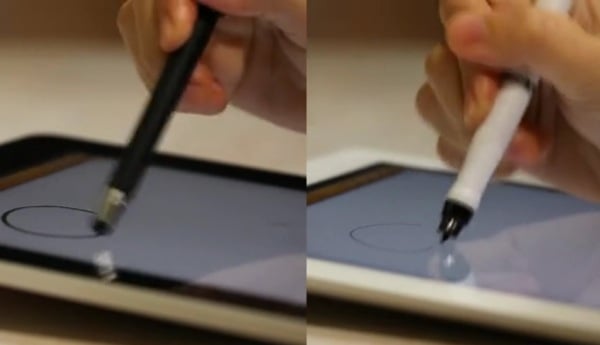 The video and description of the Cregle iPen on Kickstarter promise and seems to deliver a far more accurate inking experience. The iPen has a fine tip allowing for greater precision. The pen requires calibration where you touch predefined points on the screen. The receiver judges where your pen tip touches and adjusts itself to provide a fine tuned accuracy.
Anyone who has used active digitizers knows that some  of them provide more accuracy than others. My HP TX2500 has to be calibrated constantly to make it truly accurate – i.e. after every reboot. So, the jury will be out on the iPen's accuracy until it ships.
The iPen promises to solve the problem of palm rejection too. Due to the iPad's multi-touch screen, resting your palm on the screen while you ink screws things up. The palm registers as input and most apps draw. Sometimes you get a pinching or rotating action when you have both the pen and your palm on-screen. A few apps try to fix this by including palm rejection. When it senses a small touch area at one point on the screen and a larger touch area elsewhere, it ignores the larger area allowing the user to rest a palm on screen as you would on a notepad. Unfortunately, even apps that do a good job of palm rejection don't work well if you have the four finger swipe app switching of iOS 5 turned on. I prefer to use the app switching. Even with apps like Noteshelf or Penultimate, which have palm rejection, often when you rest your palm on the screen the iPad reads the extra input and iOS takes over and tries to slide the app's window switching to the next app. It will be interesting to see if Cregle can solve this problem.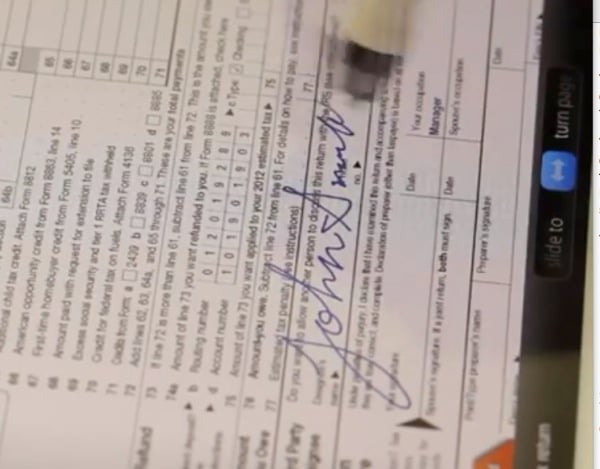 The Kickstarter campaign has already ended so you will have to pay $89 if you want one. The ship date is January 2012 from Cregle.
Here is the company's video demo using the inking app GostWriter:
Other apps listed as working include:
The app doesn't work with other apps, but Cregle's SDK means developers can add support. The pen will gain the "Made for iPad" that means it's officially Apple certified.
Watch the company project overview video below:
The demo looks impressive, but do you really want to carry around another device to plug into your iPad? I am willing to keep up with a stylus because I use one with a clip attached to my Snugg iPad 2 case. The iPen adds another thing to keep up with, meaning I'm unlikely to use it much. But I will be getting one in for review, so I'll let you know how well it works.
Cregle's iPen looks like a great idea for people who really do a lot of fine detail inking! In fact I hope this thing sells really well and forces Apple to add the functionality to the iPad. If this company can do it for just $79 and make a profit, then why can't big Apple add active digitizing to the iPad? The answer: they can, but I don't think they want to, so I'm not holding my breath.
A better option would be a case that includes the receiver in the case itself and a silo along the side of the case to hold the pen. Make it a folio case so you can protect your iPad screen and use a sufficiently high quality material with the magnetic screen wake/sleep function and I'd pay $100 or more for that!
Source: Kickstarter via The Verge

As an Amazon Associate I earn from qualifying purchases.