Critical Assassin's Creed Syndicate Side-Missions Revealed
We're just a little over a week from a strangely quiet Assassin's Creed Syndicate release. While a lack of television ads and flashy campaigns is keeping hype for the game at an all-time low, we are learning more about Assassin's Creed Syndicate's side-missions and currency system.
In a blog post on Monday Ubisoft revealed more Assassin's Creed Syndicate side-mission details. Assassin's Creed Syndicate is the follow-up to last year's Assassin's Creed Unity, which suffered from bugs and glitches on release day. The issues were so bad that Ubisoft gave away the game's add-on content as a public apology. Ubisoft is writing about the different Assassin's Creed Syndicate side-missions that players can expect because they are how players earn currency in the game.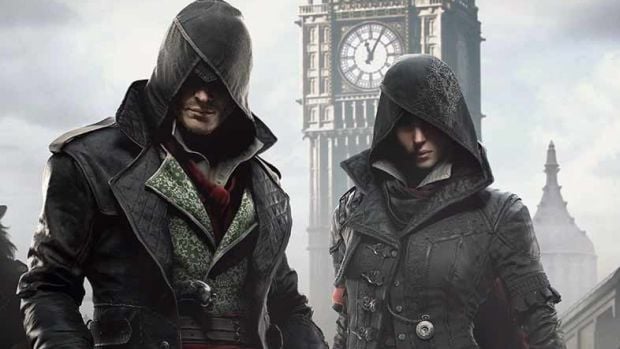 Pit Fights will allow Xbox One, PS4 and Windows Pc users to earn coin for beating up rivals. Think of it as boxing for the London-based open-world game. Presumably, this will only be available to Jacob, the brawny, more physical Frye twin in Assassin's Creed Syndicate. Carriage Races are exactly what they sound like, Syndicate introduces carriages as vehicles for the first time in the series. Players have to race through the streets and alleys of London's burrows to earn currency with these side missions.
Train Robberies are pretty daring but Ubisoft says players can expect a "huge payoff" if they manage to successfully pull one of these off. There are also Cart Escorts. Basically, players are forced to protect the valuables of wealthy Londoners as they're transported throughout the city. It sounds very similar to escort missions from Assassin's Creed Unity. Only in those missions, players were left on foot to escort wealthy patrons to their destination less they risk being attacked by rampaging revolutionaries.
Unfortunately, this week's post from Ubisoft doesn't go into a lot of detail about what users can purchase once they've racked up a lot of in-game currency. "Once you've filled your coffers you can use your newfound wealth to buy essential ear and stylish upgrades to your Assassin's wardrobe." These sound identical to what was available in Unity. Buying different upgrades in that game gave users more stamina and places to store items need for sneak attracts on unsuspecting enemies, for example. Users could also buy pubs and upgrades to their hideouts to unlock more missions. It's unclear if that's the case with Assassin's Creed Syndicate.
Assassin's Creed Syndicate leaves the streets of Paris behind for London. The game is set during the Industrial Revolution as robber barons are using the poor and powerless to build more wealth for themselves. Jacob and Evie Frye are twins, taught the ways of the Assassin Order by their father. Jacob is a firebrand and headstrong. Evie is described by Ubisoft as more of a traditional assassin than her brother, using stealth, trickery and deception to meet her objectives. Players will be able to switch between the two when ever they want in the open world. Specific missions in Assassin's Creed Syndicate will require a specific twin.
A new gauntlet lets players vault to the top of different buildings instead of just climbing them like they were forced to in previous games. Jacob specializes in physical destruction with a pair of brass knuckles and a sword cane never seen in a previous game. To take on the powerful in London, Jacob and Evie are building out their own Rooks Street Gang. Players are forced to take on the bosses of smaller gangs to enhance their own gang.
Assassin's Creed Syndicate is available now for pre-order at GameStop and more. The base game costs $59.99 and users get a special mission involving scholar Charles Darwin and writer Charles Dickens. Assassin's Creed Syndicate Gold Edition includes access to the game's Jack The Ripper content and any other content that arrives after the game's release. This version costs $89.99. Users who buy the base game and like it can purchase the Season Pass separately for $29.99.
The Assassin's Creed Syndicate release date is October 23rd.

As an Amazon Associate I earn from qualifying purchases.