CTitanic's Universal Web Search Tool With Ink Support
The prolific UMPC blogger, CTitanic, has developed and released a Beta of Inkoogle, described as a Universal Web Searching Tool with Ink Support. Desgined for ink searching in Google and Wikipedia, CTitanic used the new Inkanalyze API from Microsoft. Guess what? It's freeware. Here's the link to download and here's more info.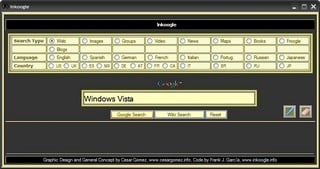 As an Amazon Associate I earn from qualifying purchases.