Custom Asus Tablet PC for Windows Vista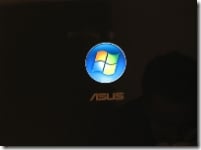 GBM reader Clifford B. has sent us to a link of some great pictures of an Asus Tablet PC with a custom Windows Vista logo on the front. From what it says, it's backlit… Looks kind of cool – What do you guys think? I thnk I would rather see a slideshow window on the front, little more useful – but the logo is still neat!
Link from Clifford (Long Zheng blog)
Flicker link (Sean Alexander)

This article may contain affiliate links. Click here for more details.