Customers Flock to T-Mobile's New Plans, LTE Coverage
It seems customers are responding to T-Mobile USA's promise of uncarrier-like behavior. This morning the United States' fourth-largest carrier announced that it saw a huge jump in customers switching to its service for the second quarter in a row.
The announcement came as T-Mobile USA filed its quarterly earnings results for the Third Quarter of 2013. According to that report, the carrier saw its customer base rise by 1  million subscribers. While adding a million subscribers is a big deal for any mobile carrier, the carrier's churn rate – that is how many customers of its postpaid services stay with the carrier – continued to remain relatively low at just 1.7%.
Out of that 1 million customer net gain 648,000 were users switching to T-Mobile USA's postpaid offerings. It's these customers that are eligible for T-Mobile's bi-yearly JUMP device upgrade program. Although T-Mobile USA's plans are cheaper than plans on competing carriers, its postpaid subscribers that spend the most money on services with the carrier.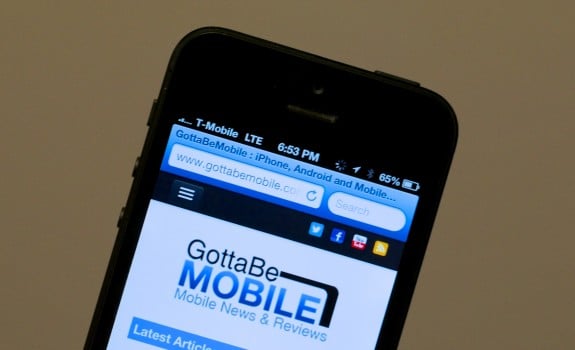 T-Mobile USA is touting these earnings as validation for its continuing fight to approach being a wireless carrier differently from AT&T, Verizon and Sprint. The company has rolled out new phases of its "Uncarrier" strategy since earlier this year. First it announced that it would phase out service agreements in favor of allowing users to separate the cost of their smartphone from the cost of their service plan. It followed that announcement with news that it would introduce a prepaid four-line plan for families that costs just $100 a month.
Read: T-Mobile JUMP, What You Need to Know Before Jumping In
T-Mobile USA then set its sights on revolutionizing the way users think about smartphone upgrades. For $10 a month extra T-Mobile JUMP users can upgrade smartphones twice a year as long as they're willing to trade in their old smartphone. It's this change that seems to have impacted the entire wireless industry in the United States the most. Until then carriers in the United States used two-year contracts and the promise of an early upgrade to coerce users into more expensive service plans. AT&T, Sprint and Verizon now all offer some form of T-Mobile JUMP, however none are as great a deal as JUMP.
Read: T-Mobile Bringing Free International Data to Users
The carrier even lowered the costs involved in traveling internationally by giving all of its user's data access when they are in other countries at no extra cost.
It did all of this while continuing to expand the amount of people covered by its 4G LTE network. That network currently covers 254 cities and towns