How to Customize the Xbox One Interface
When Microsoft initially showed off the Xbox One, many users balked at its footprint and cheered its cloud-related gaming features. They also flocked to messages boards and comments to learn about what Microsoft calls the Xbox One Dashboard. The Xbox One Dashboard is the layer of software that users interact with the most. It's the Xbox Dashboard that opens entertainment apps and games. Many of these users commented on how stark and impersonal the Xbox One Dashboard is. Thankfully there are few software customizations users can enable to make the Xbox One feel more like it's theirs. Here's how to customize the Xbox One.
Read: Xbox One Review
Pinning Apps
The simplest and most effective way to make the Xbox One your own is to pin tiles for the applications you use frequently. Here's how.
Turn on your Xbox One by covering the console's front-facing Xbox One logo with your finger or by saying "Xbox, On" if you have Kinect functionality enabled. You can also press the Xbox logo on the Xbox One controller to power up the system as well.
On the Xbox One Start Screen, open My Games and Apps by pressing A on the Xbox One's controller or by saying "Xbox, Go to My Games and Apps."
Move the cursor so that it indicates that the app you want to pin to your Xbox One Start Screen is highlighted. Press the View button on your controller. It's the small circular button located to the right and just below the Xbox One logo on the front of every Xbox One controller.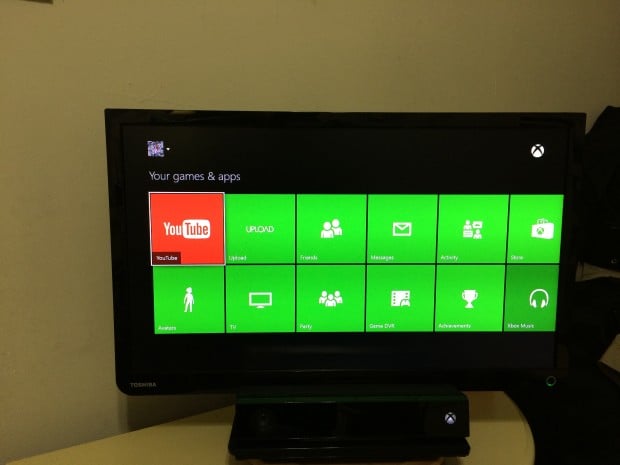 Select Pin app.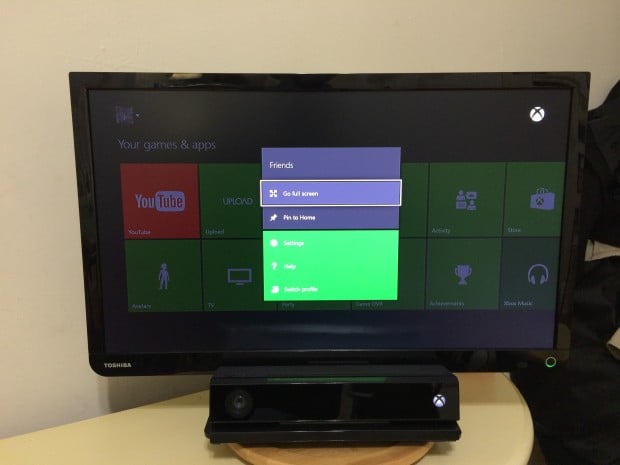 Going forward, every time you log into the Xbox One manually or the Xbox One recognizes you with the Kinect 2 sensor, these apps will appear first. These apps will also travel between any Xbox you're logged into.
Choosing your Live Tile Color
Just like with Windows Phone, the Xbox One doesn't allow users to customize the background of the Xbox One interface. However, it does allow users change their Live Tile color. Here's how to change the default Live Tile color and make the Xbox One feel like it's your own.
Go to the Xbox One Home Screen.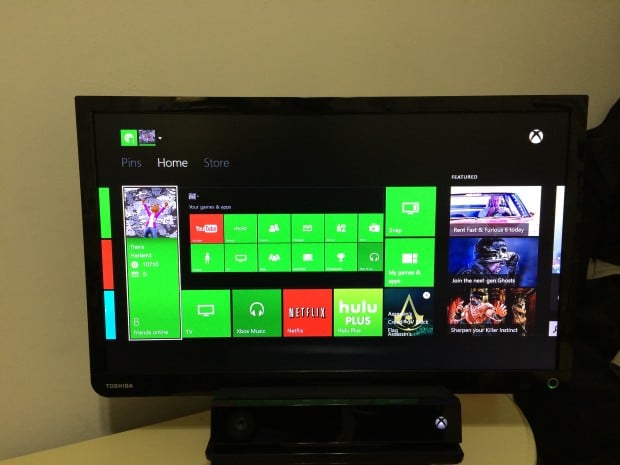 Open the friends application by clicking on your Xbox LIVE profile. It's the long rectangular Live Tile that highlights 5 friends being online in our example.
Using your controller open My Profile.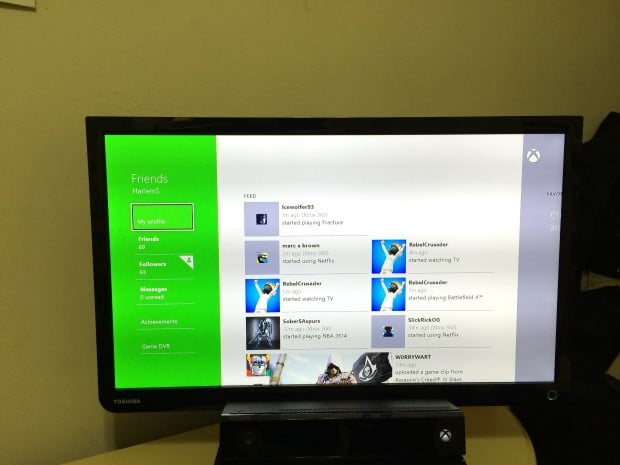 From the menu select Choose color.
Select a color from the menu by hovering over a color set and press A.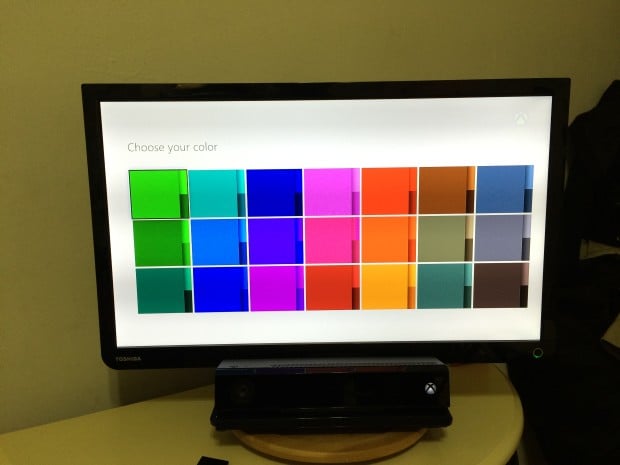 There you are. Like your pins your Live Tile color will travel with you from Xbox to Xbox. Unfortunately, there aren't any ways to add a custom the Xbox One with a background like Xbox 360 owners can do with that console today. The Xbox One is on sale now for $499.