Cut, Copy and Paste Getting Pasted onto Windows Phone 7 Via March Software Update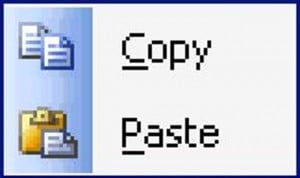 In addition to the IE9 browser coming to Windows Phone 7, more basic features such as copy and paste will be coming to Microsoft's mobile platform. In a presentation at Mobile World Congress, the company's CEO says that the copy and paste functionality will be headed via a software update in the first two weeks of March.
Unlike the past with Windows Mobile, Microsoft will be delivering the software updates directly to the user rather than going through operators, carriers, and device manufacturers. This way, the process will be unilaterally and uniformly distributed so that there will be little fragmentation in the platform and the software update experience should mimic the process on a desktop. This will allow Microsoft better control of its software in delivering a better user experience to its platform, which the company has shifted from an enterprise-focus since the days of the Pocket PC and Windows Mobile to a consumer experience today.
Also, with the firmware update that brings copy and paste support, CDMA support will also be coming to Windows Phone 7, which means that devices will start to appear on Verizon Wireless and Sprint on those carriers' 3G network. Could that mean that Spring will bring the HTC Arrive on Sprint?
Via: MobileCrunch

This article may contain affiliate links. Click here for more details.