Cydia Improves, but iOS 7.1.1 Jailbreak Is Still MIA
An iOS 7.1.1 jailbreak still isn't available to eager iPhone and iPad users, but Cydia itself has received a generous update for those currently jailbroken on iOS 7.0.6 or older.
In short, this update to Cydia makes the app "easier and faster to use, with new features, a better-organized user interface, bug fixes, an iOS 7 styled icon, translations for additional languages, and more." Oh, and the new iOS 7 Cydia icon looks pretty good too.
In detail, it's now easier and faster to work with sources, and Cydia can handle a larger number of sources and packages. Specifically, Your Sources list is its own tab on the tab bar, allowing for quicker access. The Sources tab also allows you to tap on a source and see a list of all the categories within that source.
The Sources tab also tells you what's happening when Cydia refreshes package information from your various sources, as it now shows a loading indicator next to each individual source. This makes it easier to see if any of your packages are being stubborn when they're downloading.
Cydia now also allows you to view your various packages and filter them by date installed, this way it's a lot easier to see which jailbreak tweaks are causing any recent problems you may encounter on your iPhone or iPad.
You can also view your list of installed tweaks and packages in different formats, with new "User" and "Expert" filters. Choosing "User" will simply show tweaks that you've installed and "Expert" will show tweaks that you've installed, as well as other packages that were required to be installed when you jailbroke your iOS device. On older versions of Cydia, everything was shown in the packages list no matter what.
However, this Cydia update doesn't mean that an iOS 7.1.1 jailbreak is imminent, although we've been given hints that we should be seeing it in the near future most likely, but the "near future" could easily mean several months.
iH8sn0w took some time to answer questions on Reddit and when one person asked if "there will be a jailbreak for 7.1.1? Near future?," iH8sn0w simply responded with a "most likely."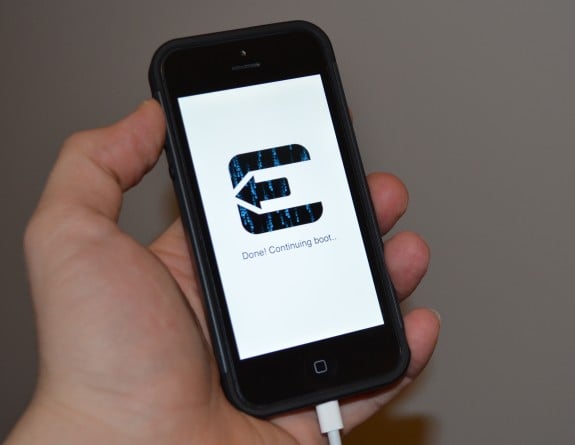 As far what the "near future" means in this context is unknown, but the general consensus in the jailbreak community is that jailbreak developers will release an iOS 7.1.1 jailbreak once Apple patches up the jailbreak exploits in iOS 8, which could be at any time over the summer. However, Apple will most likely wait until the last beta or the Gold Master release before patching up the exploits.
This means that we probably won't see an iOS 7.1.1 jailbreak until August at the earliest, which is a couple months from now.
As for an iOS 8 jailbreak, iH8sn0w says, "With what I've seen so far on beta 1, there does not look like there are many setbacks to make that impossible." Of course, we've already seen proof of iOS 8 beta 1 getting jailbroken, but that's not entirely surprising, seeing as how Apple didn't patch any exploits up.
We likely won't see an iOS 8 jailbreak until closer to the end of the year at the earliest, and that's because jailbreak developers don't want Apple to patch up the exploits used for the jailbreak too early. What this means is that if developers were to release the jailbreak to the iOS 8 beta right now, Apple would quickly patch it up before the final version of iOS 8 even releases to the public, and that would be bad news for obvious reasons.
We should ultimately expect the same time frame as the iOS 7 jailbreak, which was released a few months after iOS 7 was publicly launched in September 2013. Because of this, you'll be waiting a while for an official iOS 8 jailbreak to release.