5 Cydia Tweaks We Want to See in iOS 9
While we're still a ways away from an iOS 9 jailbreak releasing, it's not too early to dream about what an iOS 9 jailbreak could be like.
iOS 9 was officially announced and unveiled at Apple's Worldwide Developer's Conference earlier this month, and the company showed off a handful of new features with the new mobile operating system, including iPad multitasking, a picture-in-picture mode that allows you to watch video while in another app, and a ton of other smaller enhancements that make the iOS experience even better this time around.
However, jailbreakers will still no doubt want some extra functionality from the new OS if an iOS 9 jailbreak releases, which means more Cydia tweaks that will fix or improve on some of these new features.
Many of the great jailbreak tweaks that we enjoy using now will no doubt make their way to iOS 9, like Flux, Springtomize, etc. However, we're guessing that there will be a new class of tweaks that will make their way into Cydia to improve on the new features in iOS 9.
Here are some Cydia tweaks that we want to see in Apple's new version of iOS.
Picture-in-Picture Improvements
One of the biggest new features in iOS 9 is the ability to watch streaming video from one app in another. This means that you can watch a video from WatchESPN (for example) and display the video while working in another app.
This sounds fantastic, but Apple says that it will only work when video apps support the iOS 9 feature, meaning that many video apps probably won't support picture-in-picture right off the bat — if ever, which is why a jailbreak tweak allowing any video app to be used with picture-in-picture would be awesome.
It's safe to assume many of the more popular video apps will support the feature, but we'd be surprised to see lesser-known video apps add support, which is why a jailbreak tweak for this would be perfect.
Changing Back Fonts
iOS 9 comes with a new font, called San Francisco. It's actually the same font featured on the Apple Watch, and it replaces the Helvetica font that's been used for iOS since the beginning.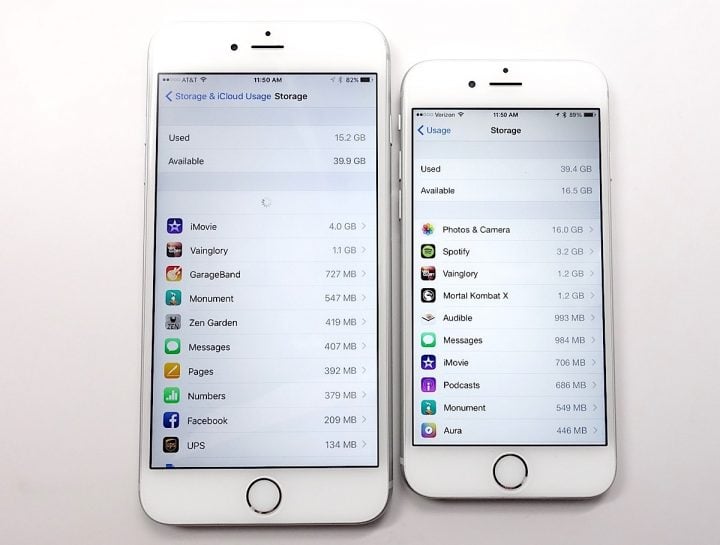 However, if you don't like the new font compared to the old one, there's really not much you can do about it, other than put up with it, but we wouldn't be surprised to see a jailbreak tweak that would allow you to revert back to the old Helvetica font in iOS 9.
In fact, there are already different tweaks that users can download that allow to change the iOS font to something a bit more creative, so changing the font back to Helvetica will most likely be a given ability when an iOS 9 jailbreak releases.
iMessage Enhancements
iMessage didn't receive a whole lot of new features in iOS 9, but that isn't a bad thing, as iMessage is already pretty feature-filled as it is, but that doesn't mean we won't see some iOS 9 jailbreak tweaks that aim to enhance iMessage or change some things around.
With iMessage, you can do things like quickly take a photo and instantly send it to a recipient, or record audio messages and send them to contacts. One thing that would be cool is if you could be able to take a series of photos and send those instantly all at once, rather than having to send individual photos.
Another tweak that could be useful is the ability to send short video messages instantly, but we're not sure if that's something that jailbreak developers would be able to fit into iMessage.
Third-Party NFC Support
The iPhone 6 and iPhone 6 Plus come with NFC capabilities, but currently it's only used for Apple Pay, which allows users to wirelessly pay for goods at stores by hovering their devices over the pay terminal.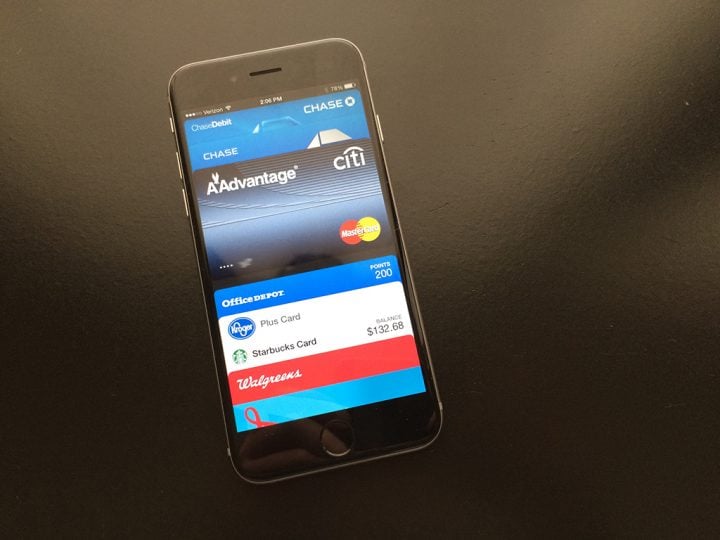 NFC can be used for so much more than this, though, as we've seen what NFC can do with Android devices, especially with programmable NFC tags. It's possible Apple will unlock the capabilities of its NFC chip in the iPhone 6, but that has yet to be seen.
However, we'd love to see some jailbreak tweaks that can unlock the capabilities of the iPhone 6's NFC technology. Whether or not something like this is possible is probably unlikely, as the NFC chip is obviously hardware-based, but even some tweaks to Apple Pay would be awesome to see.
Better iPad Multitasking
In iOS 9, Apple showed off an all-new way to browse on your iPad. Users can get a split-view of two apps and view both of them at the same time. It's perhaps one of the biggest new features that the iPad has received in a long time.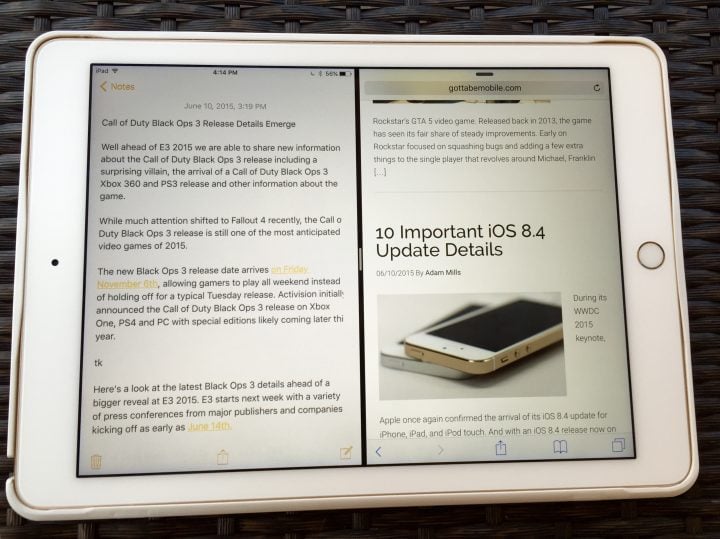 With that said, we wouldn't be surprised to see jailbreak developers take advantage of the new user interface and introduce new jailbreak tweaks that compliment and improve the multitasking experience on the iPad.
As far what that could be, who knows. Maybe we'll see a tweak that can split three apps on the same screen, which could get a little crowded, but some jailbreakers may love that kind of functionality.

This article may contain affiliate links. Click here for more details.