D-Link Smart Alarm Detector Adds Smarts to Smoke Alarms
If you're not willing to spend the money required to buy a smart smoke alarm and carbon monoxide alarm like the Nest Protect, perhaps D-Link's new solution may be up your alley.
The D-Link Smart Alarm Detector is a small device that you plug into any outlet and can essentially turn your dumb smoke alarms and carbon monoxide alarms into smart alarms of sorts.
Read: The Best Smart Home Products
How it works is that the device can recognize the frequencies emitted by alarms when they go off and sends you an alert on your smartphone letting you know that your alarms are going off, making it a great feature for when you're away from home for the day or on vacation, allowing you to call someone before it's too late.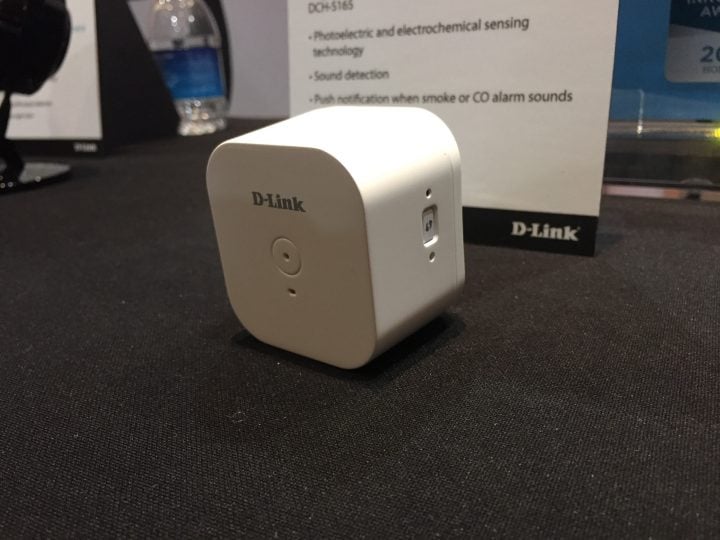 It's important to note that the Smart Alarm Detector isn't a smoke alarm itself, as in it can't actually detect smoke or carbon monoxide, but rather just listen for the loud noises emitted by your already-installed alarms. It can also detect a ringing doorbell or even glass breaking (in the event of a robbery, for instance).
Unfortunately, it seems like you'll need a mydlink Connected Home Hub in order to use the detector, which allows the device to connect to your home's WiFi, which allows it to then send alerts to your smartphone no matter your location.
Plus, mydlink will add IFTTT support in March this year, so you'll be able to set up custom actions whenever the Smart Alarm Detector goes off. The device has a listening range of around 50 feet, making it great for smaller places like apartments, but larger houses may need a couple detectors spread out.
The Smart Alarm Detector will be available at some point during the second quarter this year at a price tag of $60.