D-Link's 802.11ac Portable Router and Charger Combo: A Closer Look
D-Link unveiled a host of new products here at CES 2014, but perhaps the most intriguing product we've seen from this week is a portable router and charger combo that can turn any ethernet connection into a wireless network, as well as being able to charge any of your gadgets while on the go.
On top of the USB charging capabilities, the the portable router can also stream content from a USB storage device that you plug into it. The charger portion has a 4,000mAh battery tucked inside that can charge up your iPhone a couple of times over. D-Link even claims that it's the world's first portable 802.11ac router with a built-in device charger.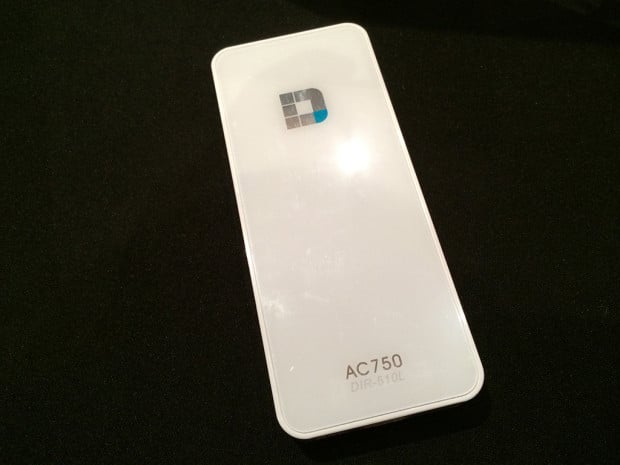 Of course, though, the battery inside is also used by the portable router itself to stay powered on and deliver a WiFi signal from an ethernet cable, so not all the juice provided goes towards charging up your devices.
We ended up getting our hands on the new device and have to say that it's a bit lighter than we expected, especially considering that there's a full battery pack on the inside, along with all the other hardware needed for the portable router. It's also small enough to easily fit in your pocket.
The bottom of the device has an ethernet port and a microUSB charging port (to charge up the internal battery pack). The top has restart button, as well as the main power switch that includes the obvious "on" and "off" positions, as well as a separate "charger" position that turns the portable router into the device charger.
On the side is where you'll find the two USB ports, with on either end. No word on whether the ports are 2.1A for charging tablets, but we wouldn't be surprised if the charger wasn't quite powerful enough to handle such a task, seeing how it's a itty-bitty thing.
The D-Link AC750, as it's called, will be released to the public at some point this month and will cost $99. We can see this device being great for travelers that stay in hotels frequently, and we see it as a huge convenience to have this type of 2-in-1 device available to consumers.