Dark Souls 3 Release: What You Need to Know
FromSoftware's Dark Souls 3 is a blockbuster release that doesn't exactly get you thinking about other blockbuster releases. The entire Dark Souls series doesn't look or feel like most of the games that we're getting from software developers, Sony, Microsoft and Nintendo. For that reason alone, it's worth getting excited about the Dark Souls 3 release. That it appears to be a great third-person action game with a meaty story and stunning visuals sets it over the top.
Officially, the Dark Souls 3 release day has already come for some lucky players. Publisher Bandai Namco Entertainment released the game in FromSoftware's home country of Japan in March. The franchise feels different from a lot of the blockbuster games we're seeing worldwide because of its country of origin. Game directors Hidetaka Miyazaki, Isamu Okano and Yui Tanimura have infused it with the region's unique art style and storytelling.
Here's what you need to know about the Dark Souls 3 release.
The Dark Souls 3 Release Date
Japanese Xbox One, PC and PS4 gamers have been able to get their hands on Dark Souls 3 since March, but gamers in the rest of the world have this extended wait to get through. Most used this time to go back to Dark Souls 2 and the original Dark Souls, betting that reliving the magic with those games would give them an upper-hand in understanding the narrative of this new game.
The worldwide Dark Souls 3 release date is set for April 12th.
Dark Souls 3 Physical Editions
Like most games at this point, Dark Souls 3 will come in a variety of different physical and digital versions. Which version you should get depends on how committed to the series you are and what gaming hardware you have available to you.
Dark Souls 3 Day One Edition is the standard version of the game launching on April 12th for $59.99 for PC, Xbox One and PS4. It's available from GameStop and Best Buy and more. Most Day One Editions don't come with tangible extras, but that's not true of Dark Souls 3 Day One Edition. Packaged with the game is access to a strategy guide and the official Dark Souls 3 game soundtrack.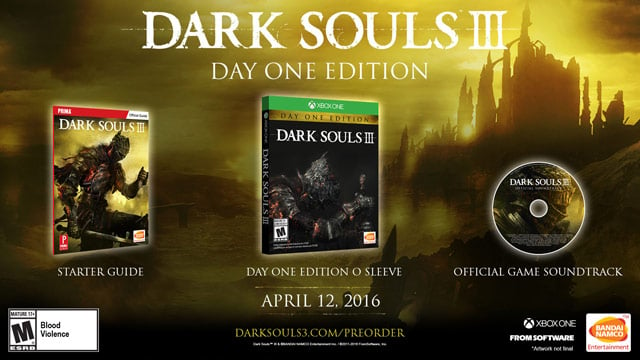 For $94.99, GameStop offers a supersized version of the Dark Souls 3 Day One Edition. This version comes with everything that the standard version does. It also includes access to the Dark Souls 3 Season Pass, which normally sells for $24.99 on its own.
Bandai Namco and FromSoftware are leaving some users behind when it comes to Dark Souls 3 Collector's Edition. It's not available for PC users at all. This version of the game comes with access to the starter guide, soundtrack, a cloth map so that users can navigate around the game world, an art book with 200 pages of content and a 10-inch statue of the Red Knight.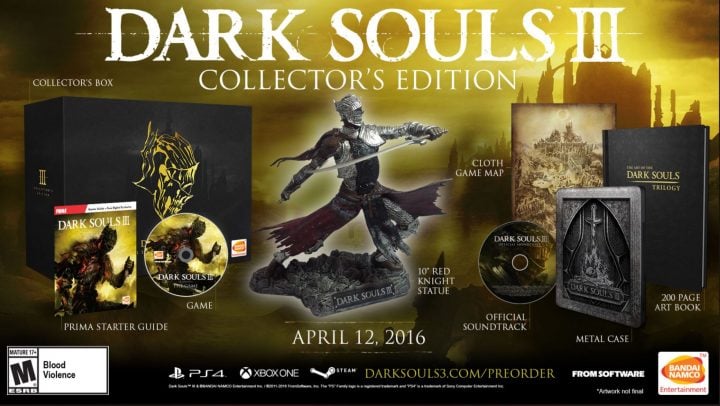 All of this comes packaged in a high-end box designed to match its contents. Both GameStop and Amazon offer pre-orders of version of the game for $129.99. Unfortunately, both are also sold out. Bandai Namco has pre-orders available on its retail website too.
Dark Souls 3 Digital Editions
There are two versions of Dark Souls 3 available. Dark Souls 3 Digital Deluxe Edition for PC gets users a Steam-powered version of the game, the digital soundtrack and access to the game's season pass content. Steam is knocking off $5 on the purchase price for those who've already added a Dark Souls game to their library previously.
Dark Souls 3 Digital Standard Edition costs $59.99 and includes the digital soundtrack for the game too. Even better, Steam is discounting this version of the game by $5 for those that own a previous Dark Souls game too.
Anyone that places a digital pre-order for Dark Souls 3 in the Xbox Store gets a downloadable copy of the original Dark Souls to add to their collection. The free game is part of the Xbox One Backwards Compatibility Program. Place a pre-order in the PlayStation Store and you receive two Dark Souls 3 dynamic themes to decorate your console's software with.
Dark Souls 3 Midnight Launch Events
There are three important reasons to invest in a physical copy of any game. Being able to share and trade that game are two of those reasons. The third reason to buy a physical copy of a game is to get it on release night alongside other fans.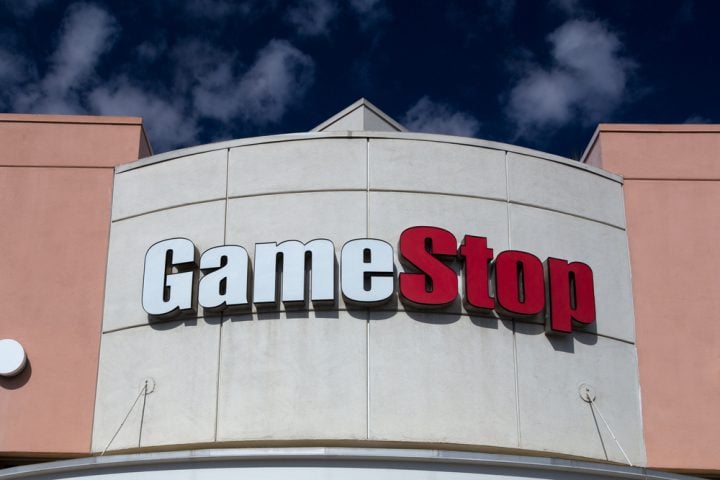 GameStop has confirmed that its stores will hold midnight Dark Souls 3 release events across the country. The standard stuff applies there; you'll get to pick the game up at Midnight Eastern Standard Time and head home to enjoy. The earlier you head to the store and get in line, the earlier you'll receive your copy. GameStop is handing out an exclusive key-chain as a gift to anyone that pre-orders Dark Souls 3 and has a membership to its Power Up Rewards program.
Unfortunately, Best Buy doesn't have anything planned at its stores for the game's launch. Anyone that places a pre-order physical pre-order there will need to wait until morning to pick up their copy of Dark Souls 3.
Good luck with the Dark Souls 3 release.